What The Future of Phone Sex Will Look Like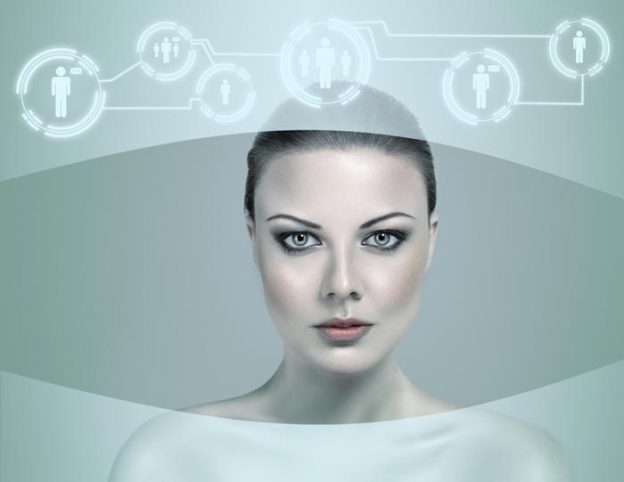 I'm sure a lot of you have wondered: what does the future hold in store for the phone sex industry? Modern technology promises a shift in the way we communicate, offering instant access to practically anyone in a first-world country, but countries with lesser infrastructure are catching up in terms of ability to communicate worldwide. Will people in these countries take the phone sex mantle away from developed nations? Will phone sex as a whole ever just cease to exist entirely?
Our answer to the last question is no, but we hope we can give you enough information in this article to form your own conclusions.
Recent Trends in Phone Sex
To predict the future, we first have to examine the past, in this case the most recent industry trends.
It's no secret that the phone sex industry has seen a decline in recent years, due primarily to the recent explosion in popularity of sexting, texting and dating apps. These Apps and websites include tinder, Grindr, snapchat and more. While these are not all used solely for sexual purposes, they fill the void that was previously filled by sex chat lines.
Phone sex between couples in long distance relationships has actually increased; likely due to the fact that they have access to more personal means of communication such as toll-free phone calls and video chat (which to simplify things, we're defining as modern phone sex). The value of hearing your partner's voice as you're engaging in erotic activities over the phone simply cannot be understated.
This means that while conventional phone sex methods like sex chat lines and similar services have seen a decline in their market share compared to newer, more technologically advanced methods, there is still room to innovate phone sex to fit new technology and communication infrastructure.
Projections For the Future of Phone Sex
Using this information, we can project what the future will look like for the phone sex industry, and other industries adjacent to phone sex and erotic video chats:
Phone Sex Will Continue to Decline in Some Markets
There's no way around the acceptance that the phone sex industry is less popular among members of the younger generation, not because the activity itself is unappealing but because there are more convenient, less expensive alternatives.
Think about this: Phone sex lines are infinitely more expensive than, say, tinder, a dating/sexting app, or Omegle, an anonymous chat site that's commonly used for sex chat. Both are free for subscribers (tinder is free as long you don't mind having limited control over the app). This suggests that apps and websites of this nature will continue to take market share away from standard sex chat lines.
That's not to say that sex chat and phone sex don't have room to grow, however. There are plenty of markets which phone sex lines have yet only dipped their toes, but there is promise for extension into these areas.
Phone Sex Can Grow Within Certain Demographics
While the industry may be shrinking among the most tech-savvy generation, there is room for growth among certain populations. For example, with society in many nations becoming more accepting of female sexuality, we predict a rise in sex lines marketed to women.
Related: There is a Legitimate Need Of Phone Sex Lines For Women
Previously, most late night sex chat commercials were targeted to men, but with a rise in women's sexual agency, advertising directed towards women during women's TV programs and in women's magazines is something to look out for moving forward.
Interactive Phone Sex is on the Rise
There has been a recent increase in more interactive phone sex, both in the professional and amateur arenas.
First, professional chat lines that use interactive video such as Niteflirt and TalkToMe, among many others online and through mobile platforms, allow their users to sample a Cam Girl (the video version of a Phone Sex Operator) and enter their "private room". In a way, it's like a long-distance strip club with way more options than a physical club.
Another means of interactive sex chat that's being used professionally, as well as by long-distance couples is the integration of remote-controlled sex toys into the action. The toys are controlled by the operator, by the client or both as a way to heighten the intensity of long-distance sex simulation. This is also helpful for people with disabilities who might not be able to engage in conventional sex but still want to feel like they're doing it.
Additionally, as wireless connections and smartphone availability continues to increase, more couples will choose to engage in "cyber sex", the act of simulating sex over a video call.
Better Communication Means More Available Sex Chat
Phone sex has been popular for a long time, but not necessarily all over the world. With the rise in communication infrastructure in traditionally underrepresented countries, a new capacity for phone sex may arise.
As phone sex becomes more international, more people will become Phone Sex Operators, and the competition will combine with the enhanced access to the different variations of phone sex as a service, thus pushing the price downward. This will expand the availability of phone sex, especially in traditionally underserved areas of the world.
In Conclusion
Will traditional phone sex ever cease to exist entirely? We say no. Phone sex lines and chat lines provide a service that to this point in time can't be replaced, for two reasons.
Phone sex offers the experience of hiring a professional service to get the job done, a luxury that some users will never opt out of.
Phone sex and chat lines offer a degree of personal, intimate experience that has no equal amongst the modern replacements.
For these reasons, traditional phone sex will never completely die. It's a convenient method of achieving a goal, and that can never be understated, but we believe its market share will be spread into more innovative interactive versions of the service in the future.
Time will tell whether our predictions hold true. One thing we do know for sure, however, is that The Chatline Guide will continue to be your one-stop shop for phone sex news, reviews and all the information you could ever need!
Attention! The comment section is moderated. For your protection, please refrain any personally identifiable information such as phone numbers and email addresses.
if (current_user_can('edit_post')):?>
endif ;?>