Top Random Cam Chat Video Dating Websites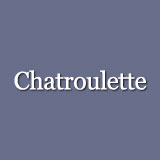 Chatroulette is an online chat website that pairs random people from around the world together for webcam-based conversations. Visitors to the website begin an online chat (text, audio and video) with another visitor.
2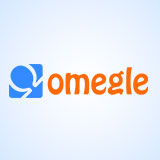 Omegle randomly pairs users in one-on-one chat sessions where they chat anonymously using the names "You" and "Stranger" or "Stranger 1" and "Stranger 2" in the case of Spy mode. The site was created by 18-year-old Leif K-Brooks of Brattleboro, Vermont, and was launched on March 25, 2009. Less than a month after launch, Omegle garnered around 150,000 page views a day, and in March 2009 the site introduced a video conferencing feature. The site now provides a mobile application that lets users chat with strangers from mobile devices. Other services that provide similar services include Chatroulette, Tinychat, and Whisper.