Phone Dating Lines: How Do They Work?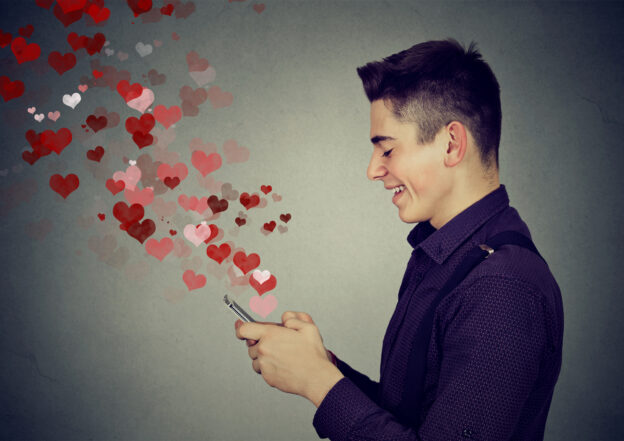 Dating is under attack! 63% of Americans who look for dates on a regular basis say dating is harder now than before the COVID-19 pandemic. Many people are worried about getting sick and are too busy with other things. 
Phone dating lines let you continue your dating life while staying safe. Yet many people decline to try phone dating because they don't know how it works. You can learn in just a few minutes. 
What are the best phone dating lines? What are some phone dating line tips you should follow? How can you have a natural conversation with a stranger? 
Answer these questions and you can secure dates for yourself in no time. Here is your quick phone dating line guide.
Find the Right Phone Dating Lines
You can choose the right phone line after looking at a few different factors. If you're in the LGBTQ community, you can find a chatline for finding other people in the community. You can also find chatlines based on your demographics and geographic location.
Some chatlines cater to phone sex and intimate conversations while others are for dating. Think about what you want your conversations to be about and pick a line that caters to your purpose. 
Some free phone dating lines start charging you after a free trial. Read the terms of the free trial and see if you are able to pay for their services. 
You can sign up for a few dating lines simultaneously. Many people use dating lines alongside dating apps online, though lines help you have substantial conversations with people sooner. 
Record a Chat Line Greeting Message
Every chat line functions differently, but most require you to set up a greeting message that other people on the line will hear. Dial the number for the line and follow the instructions to set up your message. 
You may only have 30 seconds to make an impression on someone else. You can practice a few different messages until you have one that you like. Make sure the audio quality is good so the listener understands what you are saying. 
You can say whatever you want, but try to put the best parts of yourself forward. Talk about your likes and interests and what you are looking for in a partner. Humor tends to work well, especially if you use wordplay or make a self-deprecating joke. 
You can change your message if you're not attracting people's attention. Try to think about what someone wants to hear from you and change your message based on that.
Listen to Other Messages
After the line accepts your message, you can listen to the greetings of other people. You can listen to as many of them as you want, whenever you want. You may want to listen to them in private in case they have suggestive language. 
You don't have to listen to a message all the way through if it doesn't interest you. Move on to the next message and see if someone catches your ear. 
If someone does, you can send them an invitation to talk to you. They must accept your invitation for both of you to connect with each other. It may take some time for them to accept the invitation, so be patient.
Start Talking
After you connect with someone, you can start chatting with them in private. It's up to you to schedule when your conversation is. 
Feel free to talk about whatever you want. Go back and forth so each of you learns about each other and feels respected. 
Give the person on the other end your undivided attention. Don't watch television or chew gum while you are chatting with them. 
You can talk for as long as you want, though most people only talk for 15 or so minutes at first. If things are going well, you can ask to speak to the other person again. You can also share each other's contact information so you can reach each other through other means.
Up Your Game
Some people struggle with phone dating while others do very well on it. It's hard to tell how you will do until you start dating, and it may take a few tries before you do well. 
Before you start a conversation, think about what you want to talk about. You can write down a list of questions you can ask your call partner and read them off as you go along. 
Try to practice active listening skills like asking clarifying questions if you're confused about something. You can also summarize what your partner has said to you, which indicates that you are listening to them. 
You don't have to try phone sex out if you don't want to. If you want to try it, talk to your partner about it or sign up for a line dedicated to phone sex. Take your time with it and try out different things that will please yourself and your partner.
Use Phone Dating Lines Today
Phone dating lines are straightforward yet profound. You can find ones that cater to your demographics, including your sexual orientation. You can set up an account, record a voice message, and start listening to other messages within a day. 
Put your best foot forward. Show your personality in your message and start conversations as soon as you can. Develop a good rapport with your dating partner and set the stage for future conversations. 
You don't have to go far for great dating lines. The Chatline Guide connects you with premium dating services. Browse our lines today.
Attention! The comment section is moderated. For your protection, please refrain any personally identifiable information such as phone numbers and email addresses.
if (current_user_can('edit_post')):?>
endif ;?>