Top Gay Singles Chatline Phone Numbers for September 2023
You can try all the gay chatlines for free if calling from a new phone!
These are the top interactive gay phone chat lines in the US and Canada. Call each number on the list and find your new favorite line for gay chat! You can call any or all of the gay chatlines below for free! There is no credit card required if you call using the access numbers below:


Most Popular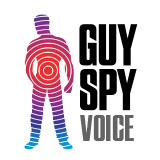 GuySpy Voice is the hottest chat line for gay men in North America. You can choose to have steamy conversation with local callers looking to hook up, or connect with many gay and bisexual men calling from around the country. The guys on GuySpy are willing and the calls are confidential, so don't hold back. Read more
2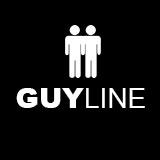 Dedicated to reinventing the nature of the gay party and chat lines, Guyline motivates gay individuals to embrace their nature without having a fear of judgment or rejection. Guyline combines numerous filters that allow the user to look through the different guys based on their location, height, age or even their complexion. You ultimately have the power to the select the type of guys you want to engage with. Each new caller is given a 60-minute free trial to get a taste of the fun. Read more
3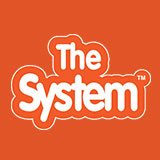 The System is the "Anything but Straight" chatline. It's sexy phone dating platform ideal for gay guys who want to chat with sexy men in their area before possibly meeting in person. The trial period will not give you access to all the features but you can still browse the high calibre of guys that are signed up. Keep it friendly or get extra hot under the collar, it's completely up to you. For a flat price, TheSystem gives you unlimited talk time for a 1 day, 3 days or 7 days period. Read more
4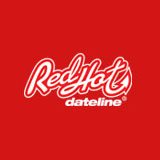 RedHot Dateline — the spicy brand of the Teligence chatlines now gives male callers the option to chat with women or men. Although suitable for all sexualities, RedHot Dateline is big amongst gay men and there are a whole bunch of sizzling guys just waiting for your call at the other end. There is nothing better after a long day than unwinding with the high calibre of gay and bi-sexual male callers who don't mind getting a a bit "dirty".
5
On The Free Chatline, gays, bisexuals, straight, fetish, drag or transgender get the chance to connect on the phone and chat with other like-minded individuals. Free from gimmicks and fees, The Free Chat Line ensures that you can easily connect anonymously with other users. The service is ad-supported, which means it is completely free for callers. Visit Site
6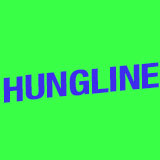 The name says it all, these guys are HUNG and waiting to talk to men just like you. You can actually find guys in your area on this phone line, which shows that there is still hope out there. Whether you keep it strictly on the phone or meet flesh to flesh, you are not going to be disappointed with this one. Read more
7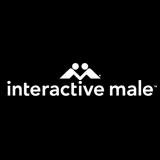 Aimed at gay men, bisexual men and those who are curious, InteractiveMale allows you to talk dirty to real men and it's all kept completely private. You can try before you buy with this one, with up to 60 minutes of free gay chat with whatever kind of man you want. Is it getting hot in here or is it just me? Read more
8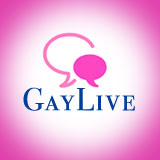 With over 400,000 users calling a month, GayLiveLine offers a phenomenal gay party line and chat lines that will satisfy even the horniest guy! When you accept the free trial, you can connect and chat with exciting gay singles in your area! Never use your credit card to try and enjoy local gay chat with other guys you're into. Available since 1994, GuyLiveLine offers you the chance for free gay chat that is instant, quick, and completely anonymous. Read more
9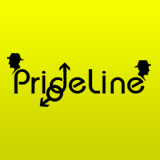 For those looking for a casual relationship, friendship or just a quick hookup, Prideline offers the chance to meet and engage with other like-minded gay individuals. The process is easy! Just get started by calling the toll free number, get to record your greeting, listen in to other greetings and chat live on the phone!. Read more
10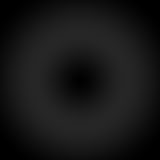 The manhole is a free gay chatline filled with men willing to make your every fantasy come true. The chatline allows you to talk live with other willing men or listen to dirty stories pre-recorded by other members. A cool feature on this one is that you can record your own story, if the operator finds it super sexy, you get bonus minutes on your membership!
11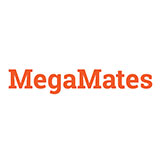 If you want to chat with guys in your area interested in exploring their sexuality with one another, Megamates is right for you. There are many locals signed up here and you might just be surprised with who you meet. This is a confidential way to connect and get as kinky as you like with willing men. Megamates packages offer unlimited gay chat for a flat fee. Read more
12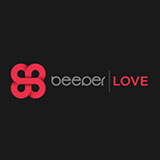 BeeperLove is relatively popular gay phone chat line. There are many attractive gay guys you can connect with on the line. BeeperLove has live chat rooms for three distinct demographics: hispanics, blondes and gays. You can keep things as dirty or clean as you like; the guys on BeeperLove will make you feel completely comfortable (but perhaps a little naughty too!) Read more
13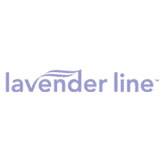 LavenderLine is the largest lesbian chatline in North America. It allows women to chat with other single, sexy, open-minded girls in their area. Whether you want to keep it clean or get a little dirty, there are a whole bunch of available women just waiting for your call. You can meet friends or you can take things further as you explore your sensuality with girls who you have things in common with. LavenderLine is exclusively for the ladies; guys are quickly reported and banned by the moderators. Read more
Calling these gay chatlines is a great alternative to traditional online dating. These gay party lines offer a fun, interactive way to meet other gay guys in a safe and discreet environment. Connect and get intimate with hot gay and bi guys directly from your phone. Hundreds of gay guys are on the line right now.
So which gay phone chat line is right for you? Don't forget to comment below letting us know which chatline you like most.
Attention! This comment section is moderated. Please refrain from posting comments that include profanity, pornography, obscenity or any personally identifiable information such as phone numbers and email addresses.