Thinking About Phone Dating? 5 Tips to Get the Most Out of the Experience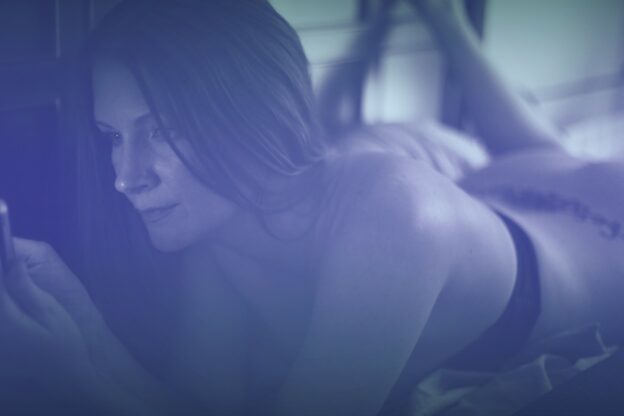 3-in-10 American adults say that they have used a dating site or app to find their special someone. Are you one of them? Are you searching for that soul mate, that twin flame, that perfect half of yours? If you are, then you should add phone dating to your repertoire. 
If you are unsure of how you can use phone dating sites to best help you in your quest for love, lust, or something in between, keep reading!
1. Schedule a Date at Least Once Every Week
It's easy to forget about your phone dating partner, especially since they aren't physically present around you and you have a busy stressful life. But you can avoid this emotional and physical disconnection by scheduling date night into your week. 
This way you know that Thursday at 8 pm or Sunday at 10 am, no matter what happens, you will be meeting up with your phone dating partner. It will keep you connected to each other and avoid misunderstandings.
If you don't have a particular partner in mind yet, make sure you keep contacting many different people on phone dating lines, so you can get a feel for who's around and who jibes with you. The more people you speak to, the more successful you will be in your phone dating life. 
Remember that you don't want to delay finding a partner forever. The more you put into this right now, the more fruits you will have later on. 
2. Don't Forget to Keep Sexting Frequently in between
It's hard to keep a connection brewing and building if you are only sending mundane texts here and there. Yes, you want to talk about how your day was and what you think of your boss. But it's also about forming a deeper connection than that.
One way to keep the fire burning in between long video chats or phone chats is to keep sexting. It doesn't have to be anything too risque, but try to go a little bit beyond your comfort level. 
Start with sending texts about what you would do to each other if you were face-to-face. And then consider sending pictures of you in bold positions, if you are comfortable. You could even create stories of what you would like to do in bed together or tell them your sexual fantasies. 
Go as far as you feel you can, and then build up from there. It's all about getting to know each other at a more intimate level.
3. Be Honest from the Get-Go
There's no point putting all this effort into phone dating lines if everything is going to fall apart due to lies, deceit, and deception. Everyone is an adult here and deserves a modicum of directness and honesty. 
This is especially true if you have a situation or circumstance that could prevent a further relationship from developing. If you are honest about it from the get-go, it's more likely that the person will understand where you are coming from and continue building a relationship with you. 
You don't want to ruin what could have been an ideal relationship by lying about something silly. Trust that they will understand or at least trust that they will try to understand your point of view. Give them a chance to be on your side.
4. Show Up on Time or Communicate If There Are Delays
Punctuality is a personality trait that everyone can appreciate. Even if you have a habit of showing up 5 or 10 minutes late to every event, make sure that inform the person in question of your proclivity.
Don't assume that they will be okay with you showing up late every single time! They might be the kind of person who might take this as a sign that you are not interested in them and cancel any plans with you.
If you are truly interested in this individual, inform them every time there is any expected or unexpected delay. The more deliberate you can be with your communication, the deeper your relationship will go. 
The same thing applies the other way around. If they tend to show up late every single time, you need to have a conversation with them about it, if it bothers you. Don't let things build up to a point where you explode. 
5. Avoid Fighting On Text
Do you tend to send long text messages when you are angry because you feel like you can communicate better through writing? Even if that might be the case, avoid fighting on text messages. It's not worth it. It doesn't work. And it's disconcerting to the person in question. 
Can you imagine waking up in the morning and seeing walls of text from the person you are phone dating? It's disheartening, to say the least.
Try as much as you can to have a conversation about what you are upset about. Try to avoid accusatory tones or words and keep it to your feelings and emotions about the situation. 
Don't blame them for anything. Try to keep it as civil and as serene as possible. 
Be kind, gentle, and nice to the person in question and you will receive the same courtesy back. Of course, if that doesn't seem feasible to you, then you might consider informing the person in question beforehand of your texting habits. That way they will be prepared for the barrage of texts when you are in fight mode.
Try Phone Dating Today – Many Free Phone Dating Lines Are Available
If you haven't tried phone dating yet because you are apprehensive or fearful, stop holding back. Hundreds of people are meeting amazing partners or friends on phone dating lines all over the world. 
No matter what your sexual orientation or race, you can find your ideal person online. If you are getting tired of the single life, then it's time for you to boost your dating life with phone dating lines.
Check out Chatline Guide for tips on how to keep the conversation going on your next phone date.
Attention! The comment section is moderated. For your protection, please refrain any personally identifiable information such as phone numbers and email addresses.
if (current_user_can('edit_post')):?>
endif ;?>