7 Tips to Improve Your Phone Chat Dating Game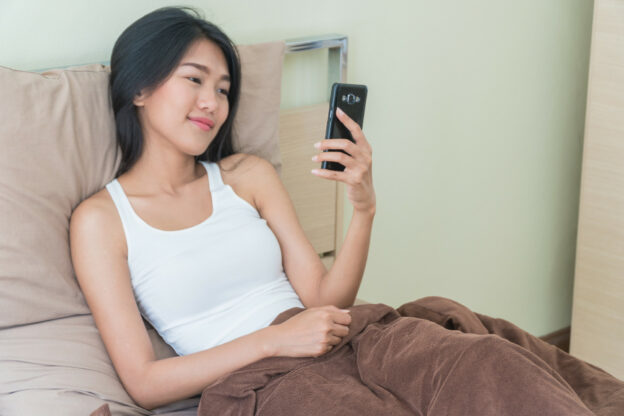 Keeping up with the dating game in today's society is difficult. Let's face it; it's nothing like the old days when things were much simpler. In today's world, there are many different ways to interact with the dating pool.
There's social media, dating apps, and phone chat. With so many people using social media and dating apps to find their fun buddy or potential significant other, the competition is real. It's also a bit more difficult to get to know someone using a platform where that person can be anyone they want to be (other than themselves).
When you choose a free singles phone chat, you have the opportunity to actually connect with a person without the uncertainty of being "catfished." Starting and holding a conversation on a phone chat can be quite intimidating at first, but once you break the ice, you won't want to put the phone down!
Are you interested in a free adult phone chat? Not sure how to hold a conversation with someone you just met? 
Continue reading below for a list of several tips to improve your phone chat dating experience.
1. Prepare for the Phone Call
A phone chat date will require you to use your cell phone, of course. Because of this, you'll need to prepare for the phone call. The last thing you want is to be excited about this new experience only to have the call dropped or interrupted. 
Find a quiet place away from any possible distractions. If you need to wait until the children are asleep to ensure no interruptions, then do so. You'll also want to find a place with good cell service to prevent the phone call from being dropped.
2. Prepare for the Conversation
Next, it's time to prepare for the conversation. If you were to stand in front of an audience and give a speech, would you wing it or practice beforehand? You'd most likely practice what you're going to say first.
The same could be said about a phone conversation. Thankfully, it won't be as stressful as public speaking. You can, however, write down some questions you want to ask your call partner. 
Even if you have questions already in mind, you might forget them during the chat. Jot down notes about yourself as well. Anything you want to tell them about yourself should be written down to help you remember. 
3. Put Yourself and Them at Ease
It's normal to feel a bit tense at first. Being nervous isn't something to be hard on yourself about. Do keep in mind though, this phone call is not an interview for neither you nor them.
You don't want to seem serious or stressed during the call. Instead, try to keep it light and have fun! This is a judgment-free zone so remember to always be yourself. 
4. Practice Active Listening
Once you begin to feel more comfortable in the conversation, you'll find yourself excited to answer questions and ask questions. Keep in mind, when your phone call partner is speaking, you should practice active listening. 
Active listening is when your mind is fully concentrated on what the other person is saying. You're listening to understand, not to respond. When the other person is done speaking, that's when you then begin to think of a response.
When you're truly listening to what they're saying, they'll notice it. 
5. Stay Honest or Refrain From Answering
You wrote down a few questions you want to ask your phone call partner, but remember, they'll have a few questions for you as well. If they ask you anything you don't want to explain or talk about, then there are polite ways to go around it.
For example, you can simply say, "I don't feel comfortable asking that question right now, but do you have another one for me?" The most important thing is to stay honest. Lying will most likely put you in trouble later down the road. 
6. Address the Deal-Breakers
Just like with regular dating, there will be some deal-breakers either for you or them. It's best to address these deal-breakers during the phone call. It doesn't have to be anything serious either. 
The two of you can still laugh and enjoy conversation, even if there's a deal-breaker that comes in between the two of you. Again, just remember to be honest.
7. Know When and How to End the Call
So you're having an amazing conversation with them and time has been going by quickly, how do you end the call? It's often difficult to say goodbye while on the phone, especially when you're enjoying the conversation so much.
If there comes a point in the conversation where things start to slow down a bit, then this could be the perfect opportunity to say your goodbyes. You could mention losing track of time or having chores to do around the house as a reason to hang up. 
Be polite and genuine when ending the call. You can also end it by saying that you hope to hear from them again soon or asking if they'd like to text.
Is Your Current Dating Game Up to Par?
Is your current dating game up to par for a phone chat? Are you ready to speak with other singles looking for fun over the phone?
The chatline guide can help you find some of the best active hotlines for all your phone chat needs. 
For more information about why chatlines are great for your dating life, click here!
Attention! The comment section is moderated. For your protection, please refrain any personally identifiable information such as phone numbers and email addresses.
if (current_user_can('edit_post')):?>
endif ;?>