The Tea on Chat Lines: 7 Healthy Benefits of Phone Sexplay D'Angelo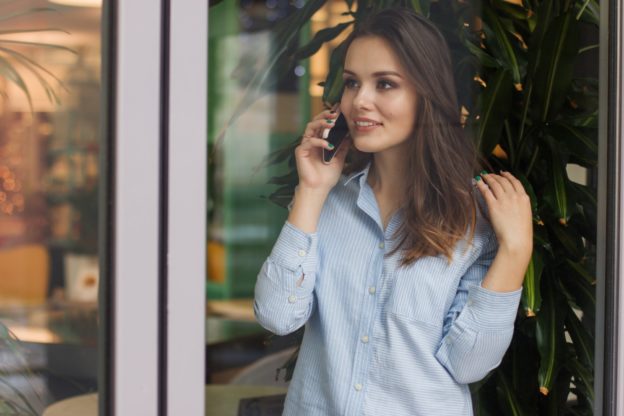 Debating on tickling your ear with a whisper that will migrate south? Stop thinking about it and make the call.
It's more about the climb than the climax on this line. Making private time for sexy conversations actually provides several surprising benefits.
Read on to learn seven healthy perks of using phone sex lines.
1. Matters of the Heart
What's love got to do with it? Well, nothing.
But, naughty talk can pleasure your heart in other respects, especially if you put your hands to work. Sexual arousal tends to create flushing of the skin.
This happens as hormones like epinephrine and norepinephrine get the heart pumping harder, driving blood to the surface of the skin. Masturbation and climax offer similar heart benefits to exercise as these acts strengthen the cardiac muscle.
Arousal during phone sex will temporarily raise blood pressure, as does exercise. But,  it helps to lower blood pressure in the long run and promotes healthy circulation.
2. Genital Functioning
Ever hear the colloquialism, "Use it or lose it"? Well, that may apply to sexual function.
Arousal directs blood flow to the genitals, causing both the penis and the clitoris to grow and harden. This delivers oxygen and nutrients to the tissues.
Prolonged lack of use, like when you remain single for long periods of time or keep a long-distance relationship, can lead to disuse atrophy. This refers to the loss of healthy tissue from not using the body part. It leads to weakened or complete loss of function over time.
Yes, guys, your penis can shrink from not using it. Ladies, you may not care about the size of your clitoris, but you can lose sensation and even begin to experience pain during intercourse.
Sex by yourself can get monotonous and need a little spark. Calling phone sex chatlines to add excitement into the experience when you opt out of actual sex. Plus, it will keep your genitals in sensational working order.
3. Brainer
When sexual arousal sneaks up on you, you grow more than down below. Your brain may benefit as well!
Phone sex lights up several areas in the brain. Arousal stimulates the hypothalamus, insula, prefrontal cortex, and cerebellum. The conversation activates Broca's and Wernick's centers of the brain.
When activities, like phone sex, set these areas of the brain into action, it creates neural networks and essentially increases abilities in the areas those portions of the brain work with. Considering the areas of the brain affected by phone sex, you may enhance:
Emotional regulation
Hormonal balance
Feeling sensations
Focusing
Planning 
Adaptation
Balance and coordination
Speech, writing, and language processing
Language comprehension
Indeed, phone sex makes you a smarter and more capable human being.
4. STD Free
What's more real than the need to engage in sexual activity with another person? The chance of getting an STD from sex.
Unprotected sex can lead to several diseases including:
HIV/AIDS
Chlamydia
Hepatitis
Herpes
HPV
Gonorrhea
Bacterial vaginosis
While you can clear up gonorrhea or bacterial vaginosis with a course of antibiotics, the rest will stick with you for life. Even protected sex can lead to an STD when a condom breaks or does not completely cover an infected area.
Adult phone chat lines allow you to connect with another human without sharing any cooties they may carry. Share conversations with strangers and not bodily fluids.
5. Drop the Depression
Especially during this world pandemic, many people experience chronic depression. Isolation from other people only makes it worse, especially when you live alone. Dialing up a chat line will help lift your spirits.
For starters, it gives you somebody to talk to. We thrive off of human connection beginning in infancy. Lack of interaction often leads to deep feelings of loneliness that will enhance depression.
Sexy chat also triggers the reward center of your brain. This releases a chemical cocktail of feel-good hormones like dopamine, oxytocin, and serotonin. These chemicals drive bonding, happiness, and an overall feeling of pleasure.
Both talking to others and orgasming also lower cortisol levels in the body. Bringing down levels of this stress hormone may help lift you out of depression.
6. Confidence Booster
Phone sex will boost your confidence. If relationships seem to elude you because of your low self-esteem, this can help prepare you for going after the real thing with somebody you connect with in person.
A phone sex operator will make you feel like the sexiest human alive. They will talk about your looks and abilities in a way that makes you feel amazing.
Sure, on some level you know that they do not actually see or feel you touching them. Nonetheless, hearing these statements about yourself will still boost your self-esteem. 
At the end of the call, it does not actually matter what they thought of you. It matters how you feel about yourself and the things you can offer another person.
7. Safe Play
Most people hold at least one sexual fantasy deep inside. Maybe you do not share yours because you feel ashamed or like it may scare your partner. Or, maybe it simply is not safe.
Phone sex allows you to explore and flesh out your fantasy in a way that will not hurt anybody or frighten them away. It allows you to fully express yourself, which actually boosts a person's mood.
Sometimes, talking through it will finally end that burning desire for it. Other times, it fans the flame and you can always connect with somebody on the chat line to satiate your thirst.
Phone Sex Lines Offer Exciting Benefits
The benefits brought to you by phone sex lines improve your mental and physical health in ways that improve your quality of life and may even extend it. It gives you another person to connect with in ways you may not feel comfortable connecting with somebody who knows your true identity.
Try it out! You always get the option to bail on the situation without an awkward exit.
Whether you prefer men, women, and/or specific ethnicities, a perfect match is waiting for your call. Read more tips on our blog for ideas on how to make the most of your chat time!
Attention! The comment section is moderated. For your protection, please refrain any personally identifiable information such as phone numbers and email addresses.
if (current_user_can('edit_post')):?>
endif ;?>