The History of Phone Chatlines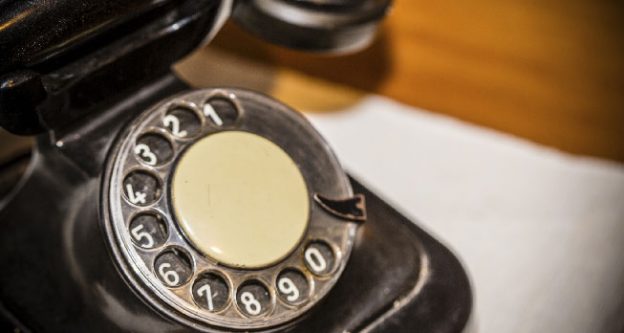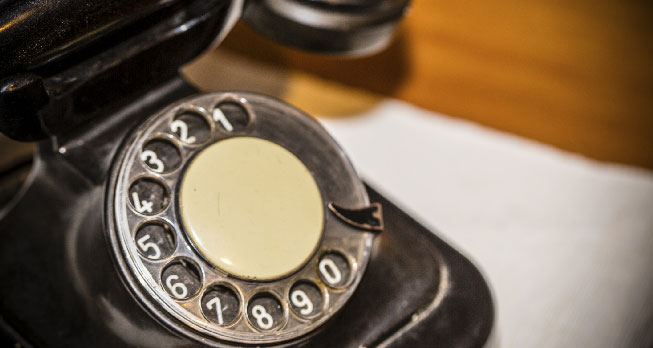 Each day, hundreds of thousands of people from all over the world call a chatline. Technology and the internet have evolved from local only services multi-channel global platform today. Today, some of the most successful and well established chatlines include QuestChat, Fonochat, Livelinks and Nightline. But, how and where did the idea of chatlines really come from?
The first chatline is believed to have started as a local dating service in California around 1981. Callers used to dial a premium toll (1-900) phone number in order to obtain information about tarot, astrology, lucky numbers, lottery number and weather and erotic conversations.
As soon as the business model was proven, small local chatlines where quickly run out of business by national brands with larger advertisement budgets. National chatlines still advertise local access numbers in each major city, in order to avoid long distance costs to the caller, but they all connect to the same national system.
Local phone companies billed the callers who called the chatline companies, and would then share the generated revenue with the chatlines companies. At the end of the day, the chatlines companies used to walk away with 40% of the total revenue, while the remainder went to the phone companies.
When the major telecom companies decided to retire premium toll 900 numbers, chatlines had no option but to start billing the client directly to their credit cards. This allowed chatline companies to keep more of the profit by not having to share 60% of of the profit with the phone companies. At the same time, chatline companies where now able to start offering free chat line trials which helped. It also allowed the chatline companies to differentiate male and female callers, and offer females 100% free access in order to attract males…
In 1988, the State of New York, at the height of the AIDS crisis forbade telephone companies from terminating phone chatlines. New York State Health officials believed chatlines were preventing the spread of HIV and STDs during the height of the AIDS and STD crisis. Phone sex, after all, is totally safe sex.
The Major Chatline Operators
First Media Group
First Media Group is an award-winning full-service company founded in 1985. The company is hailed for its role in the growth and development of the chatlines industry, and is one of the most successful companies owning more than three chatlines.
QuestChat – the leading phone chatline connecting singles in North America – is owned by this company, and was formed in 1988. It went on to quickly become the most preferred chatline for sexy local singles in North America. Come 2015 and thousands of singles are still choosing QuestChat to assist them meet and mingle with new people.
Today, they have a QuestChat mobile app that people are fully making use of to find love and happiness in their lives.
Apart from QuestChat, the company also owns and manages Nightline – a phone chat that has also been doing well in recent years, and attracting many singles as well across North America.
Teligence
It may have been started 5 years later after the formation of the First Media Group Inc, but Teligence has made it possible for millions of people around the world to connect for fun, friendship or dating; wherever, however and whenever they want.
The company started off as a single chatline and evolved to creative multi-platforms that have been pushing the boundaries of innovation for mobile, voice and web communication. The company's take on branding made it possible for like-minded singles to easily find and interact with each other.
Teligence owns Livelinks, one of the largest chatline in North America. It also started FonoChat; a chatline similar to Nightline, which connects Hispanics together.
The Future of Chatlines
With rising communication technology advancements, some chatline numbers were by early 1999 able to offer callers the ability to download videos on their personal computers, as an awesome benefit of being a member.
Indeed this was a very popular and successful feature back then which saw thousands of single men and women as well as gays, joining various chatlines that were in operation.
Come 2005 and callers would now enjoy what is perhaps one of the best chatline services to date – live cams. Callers are now able to see one another, while conversing and this made the chatlines business even more successful and amazing.
Some people argue that this is what really attracted many other companies into the chatlines businesses, like we now see today. However, there are some companies that really played a big and very important role as far as the history of chatlines is concerned.
As more and more chatlines continue to emerge, it remains to be seen what impact they will have in the end on the people using them and entire industry at large. However, we of course expect more developments as far as chatlines are concerned, to sustain the rising demand among people from various parts of the world.
Attention! The comment section is moderated. For your protection, please refrain any personally identifiable information such as phone numbers and email addresses.
if (current_user_can('edit_post')):?>
endif ;?>