Lois Griffin Works As A Phone Sex Operator [Video]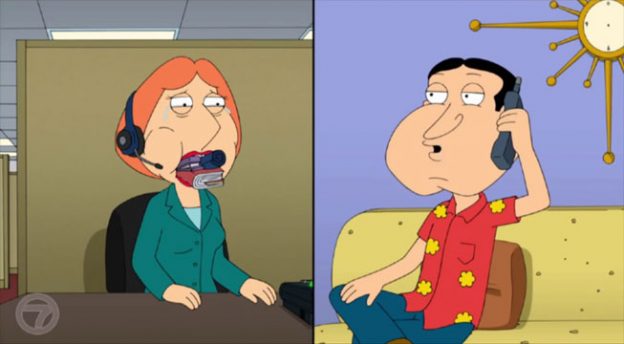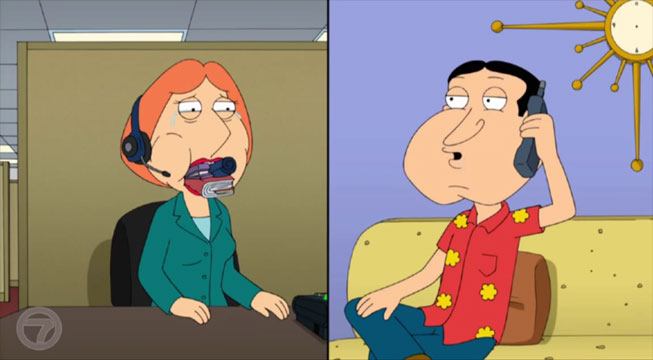 We all knew Lois Griffin was a capable gal. Handling the infamous Peter Griffin 24/7? That cannot be an easy thing to do, yet she is passing that test with flying colors every time. Sure, a couple of times she left the man, but she always came back, didn't she? A mother, a lover and the glue that's keeping that dysfunctional family from falling apart, Lois is truly a marvel. It turns out she is all that and then some…
In this episode of Family Guy, Lois Griffin inadvertently lands a job working as a PSO for a phone sex company.
Who would have thought that she will feel rather comfortable working as a phone sex operator? Maybe even a little bit too enthusiastic, if you ask me. I mean, let's face it, Glenn Quagmire is one sick man, but who knew that Lois will just follow his lead and shove everything in her mouth? Come on girl, you are better than that. Thankfully we did not have to watch the conclusion after Quag's last request.
Also check out this funny party line commercial parody starring Lois' husband Peter Griffin.
Attention! The comment section is moderated. For your protection, please refrain any personally identifiable information such as phone numbers and email addresses.
if (current_user_can('edit_post')):?>
endif ;?>