Spotlight: Dr. Susan Block – Phone Sex Therapist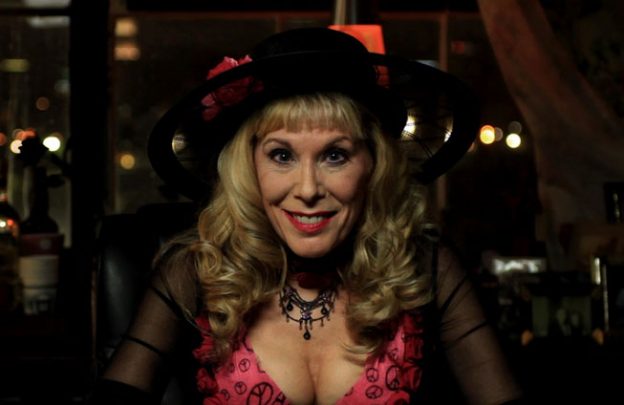 Not too many sex therapists out there boast the kind of resume which Dr. Susan Block does. A Magna Cum Laude graduate of Yale University and a Doctor of Philosophy with a major in Psychology at the California Miramar University, Dr. Suzy, as she is often playfully called is one of the world's most intriguing and popular sex therapists today.
During her extensive career, Dr. Block has always done exceptionally well at everything from her early years at high school, through the college and doctorate years and into her later years as a professional sex therapist.
Dr. Susan made a name for herself through a variety of publications and TV appearances — all sex related — which made the public both cover their children's eyes and ear and applaud her for her exceptional liberal views and strong feminist views of the world.
Susan is the founder of Dr. Susan Block Institute for the Erotic Arts and Sciences which offers a wide variety of services to its clients including possibly the world's best phone sex therapy services available. Phone sex with Dr. Susan is not just about what you might think, as the therapy is specifically designed to understand the needs and desires of every particular client and help them understand their own fetishes, fantasies and desires and then release them with the help of the experienced expert.
Dr. Block was one of the pioneers of the industry and back in the 1980s she was one of the first individuals who started telephone dating and fantasy phone lines in America. Starting these lines quickly led her to a fully-fledged career as a sexologists and phone therapist who was respected and accepted as an authority by the majority.
The kind of therapy Dr. Susan offered her clients was especially unique for the time she started it in. Back in the 1980s it was a taboo to talk about sex too much and delving into the deep fantasies and fetishes of individuals was absolutely unacceptable to most people. This is where Susan came in with her feminist standpoint and soon showed the world that there is absolutely nothing to be ashamed of.
Susan's sexual therapy comes in many forms, with phone sex therapy being among the most popular forms. The therapy does not only revolve around sex, but also helps the client feel love, understanding, passion, intimacy, fulfillment, peace and finally the satisfaction that comes from an orgasm, much more powerful in combination with the other elements.
The phone chat therapy was introduced by the Institute itself in 1992 and has since been one of the most used phone sex services, mostly due to the discretion and cost efficiency it provides. The first several sessions of therapy with all clients are performed over the telephone and many clients choose to remain loyal to this medium, most finding the intimacy of phone sex to be quite close to the real thing.
The popular sex therapy hotline of the Dr. Susan Block Institute is open 24/7 for clients, who can simply give the institute a call and get into a therapy session at any time of their choosing. Susan recognized this need for people to get the therapy at the time of their choosing and using the phone therapy she is able to provide it to them without them having to come to her in person.
When talking to Dr. Susan people have described how she does it. The therapy will consist of analysis, technique and adventure. The conversation will start with the client divulging their fears or secrets, little by little, telling Susan their deepest and most intimate desires, fetishes and fantasies and no matter what they are and how perverted you may think them to be, Susan will go into exploring them with you and leading you on an adventure to all the senses.
While the Institute offers a number of well-trained therapists, you can still to date request to speak to Dr. Suzy herself and she will answer whenever possible, providing you with the best possible phone sex therapy you could ever imagine. Dr. Susan also offers her clients face to face alternative to phone sex, but the tone of her voice and her knowledge of human sexuality are sufficient for most.
Attention! The comment section is moderated. For your protection, please refrain any personally identifiable information such as phone numbers and email addresses.
if (current_user_can('edit_post')):?>
endif ;?>