Why Phone Dating? 5 Reasons for Beginners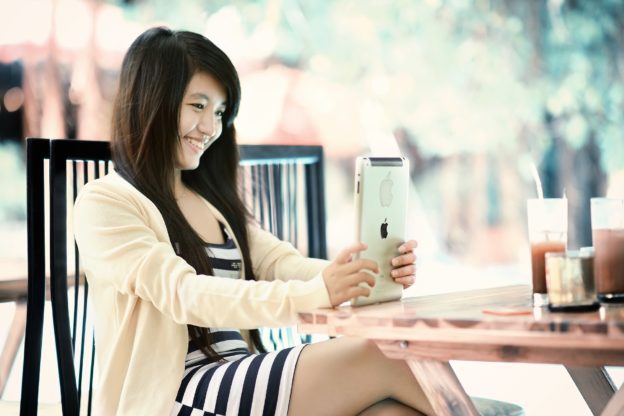 Fun for everyone
Chatlines have been around for decades. But recent developments are making them more popular and accessible than ever. Why? Chatlines and phone dating are a fun, safe, easy way to meet others, chat, talk dirty, or anything in between.
With chatlines, the possibilities are endless. Whether you're a beginner or long-time user, you're in control! In today's digital world, there are many ways to meet singles. Phone dating is the option with the most personality, possibility, choice, and diversity. If you're a beginner, here are five reasons why phone dating is the best way to meet singles.
1) There's something for everyone
One chatline doesn't fit all. Every individual is unique. With many chatlines, there are options for every gender, sexuality, ethnicity, and race. There are chatlines for straight and LGBTQ+ singles. And there are chatlines for Black and Latino singles. There are chatlines exclusively for erotica, some for finding dates, and others for casual conversation. With so much diversity, you are sure to find an accepting community.
2) Meet people!
Of course- meet people! And go beyond a written conversation. Don't limit your personality to a short bio your friend wrote for you last Friday night. Show off your award-winning personality with spoken greetings. And find your match based on their spoken greeting.
And with many phone-dating options, you can engage with a unique, diverse community of singles. Chat with the people you want to meet!
3) Get back in the dating game
Newly single? Feeling a little rusty? Maybe it's the first time in a while that you're getting back into the dating game. Chatlines are a great way to improve dating skills without the stress of in-person dates. It doesn't matter who you are: everyone gets nervous.
The lack of an initial face-to-face barrier can boost confidence and reduce anxiety. This makes phone dating a great option for anyone experiencing social anxiety and/or jitters.
4) Commitment is what you make of it!
Take another layer of stress off by articulating your commitment ahead of time. This is super easy with chatlines! With a wide variety of uses, phone dating commitment is what you make of it! Spoken greetings and the variety of chatlines make it easy to find many singles matching your commitment preferences.
5) A Safe Option
Chatlines are a social-distant friendly way to date and stay social. Perceived social isolation can begin to take a serious toll on a person's mental health. According to Healthline.com and the American Psychological Association, perceived social isolation:
"is linked to adverse health consequences, including depression, poor sleep quality, impaired executive function, accelerated cognitive decline, poor cardiovascular function, and impaired immunity at every stage of life."
And stay safe anytime! By using encryption, your phone number, conversation, and other personal information are secure. Whether you're hoping to reduce stress, look for love, or be naughty, phone dating is a safe option for everyone!
Bonus: Have fun!
Here's the best part: have fun! With so many options, there are so many ways to have fun on chatlines! Phone dating is a great way to experiment and explore your sexuality. It is also a great way to have a meaningful conversation or learn about a new person.
With unlimited options, you're in control. Yup- we're excited, too. What are you waiting for?
Attention! The comment section is moderated. For your protection, please refrain any personally identifiable information such as phone numbers and email addresses.
if (current_user_can('edit_post')):?>
endif ;?>