Why Chatlines Are Great for Your Dating Life?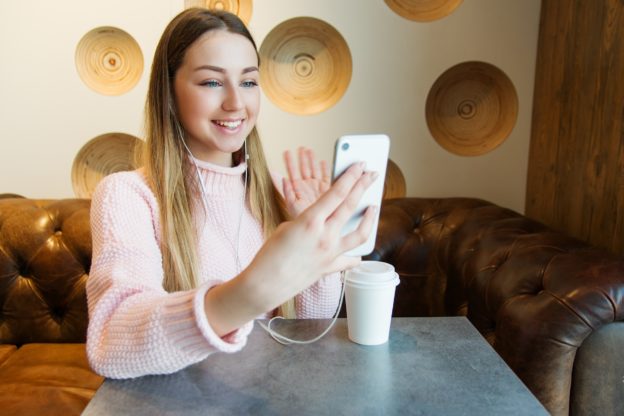 Chatlines bring together men and women for companionship, friendship, or fun. Through a secure online community, you can reach out to potential matches and instantly decide if you two have a connection.
Phone dating is more popular than in the past as people get busier and focus less on traditional dating. You can conveniently sign up on your phone and instantly start searching for the hottest singles in your area.
Why Chatlines Are Great for Your Dating Life?
First, you talk to someone long before you meet them, and you can decide whether or not to trust them. You can have multiple conversations and identify who you like the most before taking it to the next level.
Unlike the doubts associated with online dating, chatlines are more transparent. The anonymity of phone dating chat-lines also makes it easy to remain discreet while indulging in private conversations.
More importantly, reliable chat lines have a secure connection to prevent the theft of credit card information.
Chat with Real People
Forget the old static user profiles on traditional dating sites. Chatlines offer you the opportunity of a real conversation with the person on the other end. And unlike dating site where looks may deceive, chatlines links you to real people who are also searching for you.
Chatlines You Should Try Out.
Phone dating chat services bring people closer, helping to reduce loneliness and making your life more fun. While some famous chat lines enjoy the most attention, other smaller- niche dating lines are also worth checking out. Here are a few of them.
i. Talk121
Discounted member calling packages and free access to Talk121 are just some of the perks you get on sign up. A phone chat is free for women, while men get a free trial. If you are a man, you can, however, listen to greetings or receive private messages.
Through Talk121, you can choose the callers that tickle your fancy, request live conversations with them, or leave a message. Exclusive packages for new members start at $4.99.
ii. Livelinks
You can try out Livelinks for free, but you'll get more from your experience with a paid package. With a first-time purchase offer of 60 minutes at $9.99, you get to notice several hot singles in your area who you can freely talk to or flirt.
Livelinks covers over 1500 cities in North America, making it one of the most popular phone dating sites.
iii. Mymobileline
Through this safe and interactive service, callers can meet and have a confidential conversation, any time of the day. In today's fast-paced society, Mymobileline seeks to link up adventurous people by helping them create content, talk, listen, send, and receive messages.
Although there's a free package, you can buy the maximum offer at $29.99 for 100 minutes or the minimum package of $4.99 for 10 minutes.
iv. Fonochat
Initially, Fonochat started with Hispanic members, but it now serves English callers too. This authentic chat line helps you voice your personality and connect naturally with other singles.
You can call matches or add callers to your hotlist to receive an alert when they are online. A welcome offer of $9.99 for 60 minutes applies to your first purchase.
v. Vibeline
This chat line has been around since 1990 and is popular among African Americans. Vibeline offers you an exciting way to spark up an instant connection through a secure connection.
Members enjoy easy phone access to their hotlist, saved messages retrievable offline, and Ad-free chatting. Billing starts at $9.99 per 10 minutes.
Quick Rules for Safe Phone Dating
Your safety comes first when using chatline services. Before talking to a stranger, you should observe these simple rules to ensure your identity is secure.
Protect your Identity
That is not to mean you should lie about your identity, but rather withhold some until you can trust someone.
Set Boundaries When Meeting
Once you connect with your dating partner, you should meet in a public space rather than a secluded one.
Trust Your Instincts
Phone dating is not entirely a safe zone, and you should always keep your instincts on high alert. Once you have time to chat with your partner, you can decide when and if you should trust them.
If you are new to the world of chatlines, you can find out more about our reviews of the safest and most reliable chatlines to set you off on your adventure.
Attention! The comment section is moderated. For your protection, please refrain any personally identifiable information such as phone numbers and email addresses.
if (current_user_can('edit_post')):?>
endif ;?>