She Found Love on a Chatline And You Can Too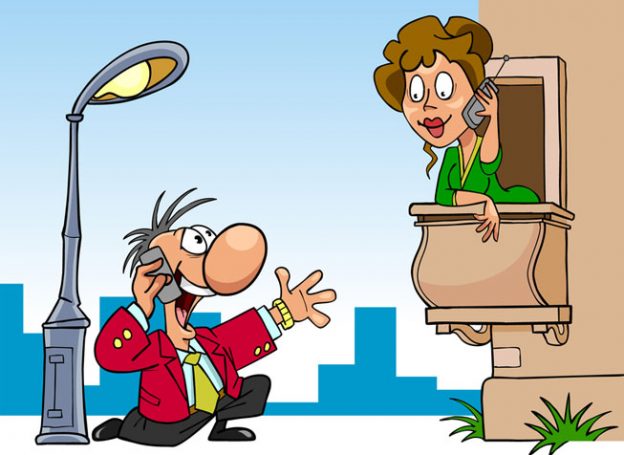 There is a common misconception that it is not possible to find love on a dating chatline. Although it is true that chatlines attract a lot of people who are just trying to hook up, there are many success stories of people who end up finding long term relationships using phone dating services. Just ask Kelly Smith from Arlington Texas, who found her one-and-only on a chat line. After speaking with her for only a minute, she will tell you just how possible it is to find that one-in-a-million person that you have been looking for.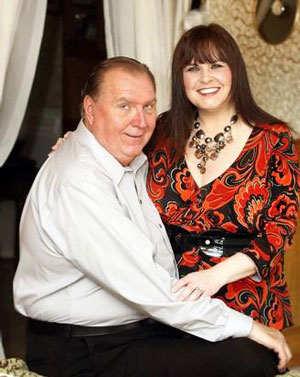 Back in the year 2000, Kelly signed up for Livelinks — popular dating chatline in the US and Canada — hoping to find someone who could make her laugh the way she desperately needed; she had been going through a rough patch in her life as a very close friend of hers had been diagnosed with terminal disease.
She decided to message her soon-to-be true love, Stan Girnas, after listening to his recorded greeting message: "I'm not looking for Barbie, because I'm no Ken. But I'm not Chris Farley either" — Stan's recording played. Kelly thought it was witty and lacked the cheesy-ness that most other male greetings where characterized by.
The two exchanged voice messages back and forth until July, when they actually managed to get to talk with one another live on the phone. "Stan joked that we should just get married so we can actually meet" — Kelly recalls. Stan was eager to meet Kelly in person, and he wasted no time inviting her out on a date. They met for drinks and dinner. They stayed there for hours, just talking and getting to know one another. Kelly says that they hardly had to think at all before they opened their mouths to speak, "it just came naturally" — she said, "like we had known each other forever".
When Kelly dropped her entire life because her friend Tim was dying and she needed to be by his bedside, Stan could not for the life of him figure out why she was not answering his calls. She got his messages hoping one of these times he would leave his number, as she didn't have it with her. Stan was in a bad way when this happened, he thought maybe the seventeen year age difference was playing a factor in her not seemingly wanting to talk to him. When Kelly finally did get back home, she explained that it was not anything that he was or had done.
During Valentines Day 2001, Stan invited Kelly out for drinks to Dallas hotel. When it came time to leave, Stan drew her attention to a limo his friend was driving. When they got into the car, there was a teddy bear, a dozen roses and some candies. Kelly thought that this must be for someone else, thinking that Stan's friend must have another customer en route. Stan told Kelly that it was in fact for them, and of course, seeing as how they had just officially met in July, Kelly was not expecting what followed next. Stan pulled out an engagement ring and popped the question. Kelly couldn't believe what she was seeing, needless to say, she was totally shocked. But she obviously wasn't too opposed as she said yes!
The couple got married in August 2002 in the very same spot where Stan had first told Kelly that he loved her.
When Kelly talks about Stan, her eyes light up. "He was a rock in the ocean of chaos and despair, I felt like he was someone I could really count on and that was impressive." She cant help it, "Gosh I really love this man, we finish each others sentences"
The story of Kelly and Stan finding each other on a chat line and falling so deeply in love show that it really is possible to find love on the phone. No matter what other people believe, not everybody who signs up for a chatline is on there looking for phone sex. Take Kelly for example, she went on Livelinks hoping to find a person who could make her laugh when she needed to most, instead she found something so very much more than that, she found love!
Attention! The comment section is moderated. For your protection, please refrain any personally identifiable information such as phone numbers and email addresses.
if (current_user_can('edit_post')):?>
endif ;?>