Look Out For Minors Using Phone Chat Lines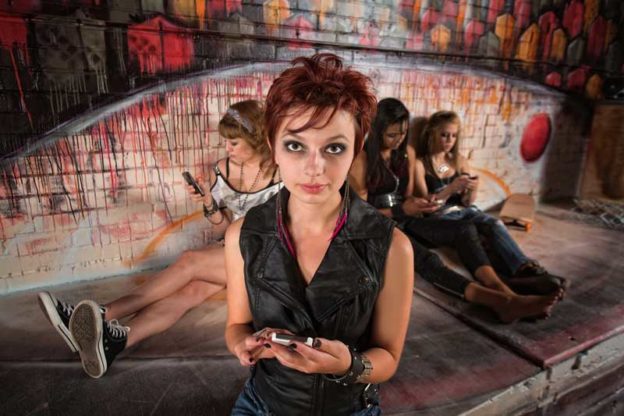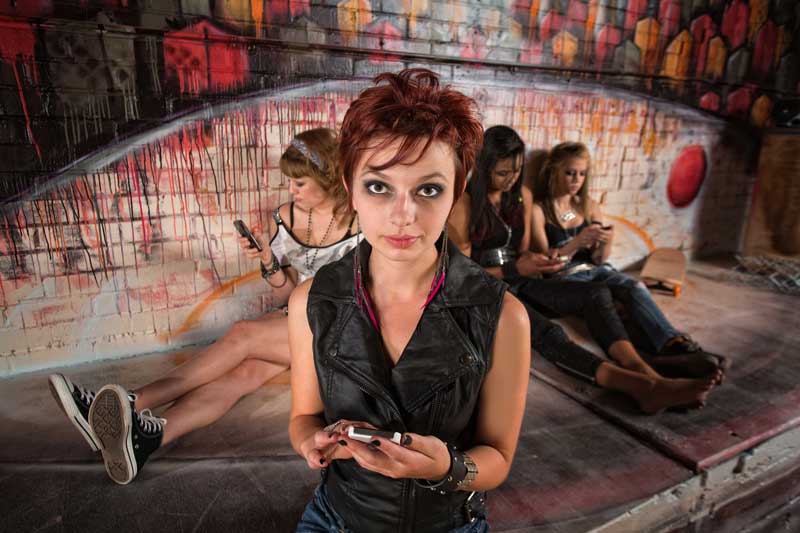 Phone dating chat lines are meant for adults – and for adults only. Every chat line we've ever reviewed here at the chatline guide emphasizes their 18+ policy as part of their intro greeting. In spite of such warnings, there are often minors — most commonly teenage girls — found browsing the lines.
Chatline USA is for callers eighteen and over, if you are under eighteen you must hang up now.
Popular phone chat service Chatline USA commands under-age callers to hang up the phone
According to current US law, the act of having sexual contact with a minor below the age of 16 years is a felony which could result in 40+ years incarceration. Precedent dictates that adults can be convicted even if just for touching a minor's breast or butt. Sexual contact with a minor over 16, on the other hand, is treated as a misdemeanor. There's an exception if the convicted individual is below the age of 21 years and the age difference between him and the minor is less than four years. To put it more bluntly, if you break the law and have sexual contact with minors, you will have to carry the tag of a sex offender all through the rest of your life.
Law enforcement is known to post fake profiles of minors on sites like Craigslist to lure sexual predators and pedophiles. Less known is that special agents sometimes pose as minors on various phone chat lines as part of raids designed to detain perverts looking to sexually engage with under age boys and girls.
Possibility of being convicted by the law enforcement department is, however, not the only reason why having sexual contact with a minor is not a good idea. Such relationships can also cause serious trouble for you even if they are consensual. What's alarming here is that you might be held responsible even when the underage individual in question lies about his/her age. Any kind of sexual contact with an underage individual could be considered statutory rape.
Opportunistic teenaged girls have used phone chat lines for luring adult men into having consensual sexual relations and later accuse their victims of rape in an attempt to extort money or reach a lucrative settlement.
In some past cases involving sexual contact with minors, we have seen the convicted adults trying to blame the chatline. However, that cannot be a clause raised by the defense lawyer as chatlines would inevitably tell in court that they have always been clear that their services are meant just for the adults. Chatlines are seldom found guilty for incidents taking place during personal meetings. When it comes to sexual acts with a minor, the law is not on the adult's side. Adults chat line callers should stay alert and give firm no ensure that they don't end up getting involved with a minor caller.
The number of underage girls using chatlines is pretty high as women are allowed to use these services for free. The number is significantly low when it comes to underage boys as getting a membership of these chatlines would need them to pay a reasonable amount of money. However, they may definitely misuse the free trial offers.
If you ever come across with a minor on a chat line you should avoid her at all costs. Do not agree to meet in person and don't even think about having sex with — not even if she expresses her desire to do so. Avoid engaging in phone sex or using dirty words. Report her presence to the chatline moderators. Even if you only suspect that the person you have been chatting with has still not attained the legal age.
If you suspect you are chatting with a minor, ask for proof. Make sure the person shows you as an adult, it's your job to make sure that you are not in touch with a minor when using any such service.
Attention! The comment section is moderated. For your protection, please refrain any personally identifiable information such as phone numbers and email addresses.
if (current_user_can('edit_post')):?>
endif ;?>