Example Chatline Greetings for Women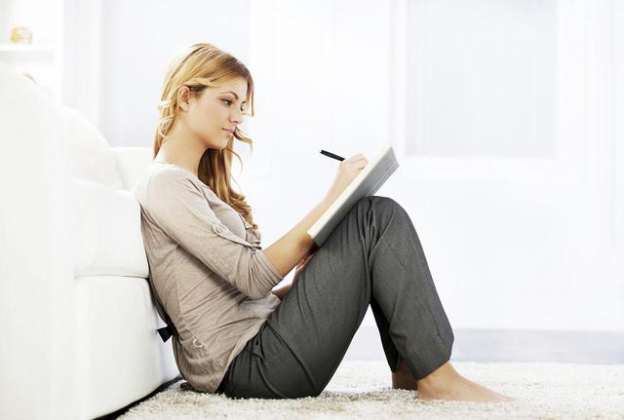 Looking for example greetings for guys? Click Here.
We've come up with a few chatline greetings examples for women in case you need some inspiration to get started. Take a look at some of these greeting ideas, take what you want and come up some ideas of your own. Some of the greetings are funny, some cheesy, but all are fun.
Hello out there, my name is Gertrude. I hope you are having a good day. I can make your day better. I am 56", blonde with a figure to die for. I enjoy Theater, Wine and cozy nights in with the right person. I also enjoy horse riding and meeting new friends. Call me if you like what you here.
Hi, I'm Laura, is it you I'm looking for? I am a lonely 21 year old looking for someone to have fun with. I work as a waitress in a cocktail bar and I love walking in all kinds of weather. I am fun, friendly and enjoy other people's company. Maybe you are the one for me, if you think so, get in touch.
Hello, its Brenda here, I am a girl who loves to have fun. When I am not at work I enjoy dancing and swimming. I love music, soul is my favorite. Are you my soul mate? I am a free spirit who is looking for someone I can relax and have fun with. Get in touch now.
Well hello, this is fun loving Janet speaking. Things about me, well I like to paint and write when I get the time. I love most kinds of sports and I am energetic and lively. I love traveling and experiencing new cultures. Maybe you feel the same, if so let's talk.
Hi, I'm Betty and I am looking for a hunky man to make my world right. Are you the one? If you enjoy cozy nights in, relaxing country walks, dogs and good food then you could be the one.
My name is Alice and here's a little bit about me. I am outgoing and I enjoy new experiences. Love eating out, Chinese restaurants are my favorite. Horror books and movies are something I enjoy. Can you be my Dracula?
This is Gloria I am a little shy with people I have never met. I am looking for a hero to help me overcome my shyness. Things you should know about me are I am neat and tidy and like to be organised. I enjoy people watching and listening to good music. Once I get to know you, you will find me a lot different to what you expect. Let me surprise you, call me.
Hello, if you want someone who is fun to be with then I'm your woman. Do you enjoy cozy nights in? Walking along a beach? Or relaxing with a good book. If so then you maybe in the wrong place. My name is Suzy and I love to enjoy life to the full, work hard and party. I love adventure, life is short so if you enjoy the same, get in touch, I'll be waiting.
Baby its cold outside, but it's nice and cozy where I am. I'm Gemma and I have a great imagination. Love scuba diving and climbing. I'm looking for someone who can wine and dine me, be romantic and be my best friend. Is that you? Let's find out.
I'm a single girl who is care free and fun loving. I have a great sense of humor and love meeting new people. I love to flirt and have fun, but I have a serious side too. I enjoy learning new things and exploring new places.' Let's have some fun.
Are you sitting comfortably? Then I will begin. Hello, my name is Amber and I am a model, I enjoy my work, but I also enjoy some relaxation time. I love to read, go to the movies or the theater or just spend quiet nights at home. If you want to know more exciting stuff about me, get in touch.
I'm new here and I am looking to talk to someone who will help me settle in. I'm Grace and I'm looking to have some fun with someone special. Chat with me if you like to laugh, share stories and create new ones. I am outgoing and lively with a great sense of humor. Give me a call if you want to find out more.
These are just some of the greeting messages that I have come across on all the chatlines I've been on.
Keep in mind that you will want to adjust your message depending on the type of chatline you are on. Make sure you sound sexy on the naughty chatlines. If you are on one of the latin chatlines, recording your greeting in spanish will probably draw you more attention.
You may have already gathered up enough information to make up your own. Which greeting are your favorite and which greeting would you not use? Let us know in the comments section below.
Attention! The comment section is moderated. For your protection, please refrain any personally identifiable information such as phone numbers and email addresses.
if (current_user_can('edit_post')):?>
endif ;?>