Chatlines see an increase in use during Coronavirus Pandemic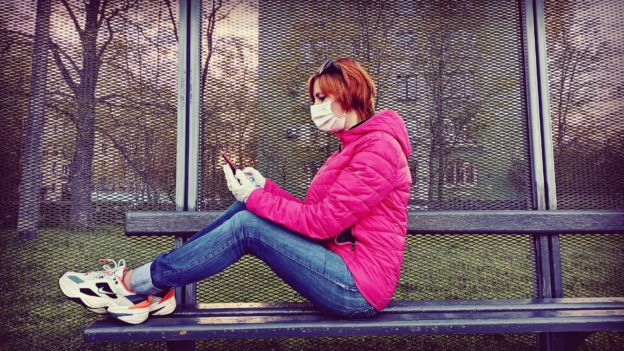 Online dating, without a doubt, is a difficult skill to master. In fact, after cleverly editing your witty bio, you still need all the luck to get your crush to notice you.
During the Coronavirus pandemic, mental health experts recommend staying connected to people in similar situations to prevent loneliness. Chat lines are increasingly enjoying their fair share of popularity, and for good reasons.
Live chats with someone, even miles away, reduce your perception of social isolation. According to the American Psychological Association, long-term perception of loneliness can cause depression, accelerated cognitive decline, impaired immunity, and reduce sleep quality.
HoltLunstad, Ph.D., a professor of neuroscience and psychology at Brigham Young University, says that a lack of social connection increases health risks just as much as alcohol use disorders. She also argues that loneliness significantly increases the chances of premature mortality.
In an effort to limit adverse health effects, there are campaigns to reduce social isolation and offer new hope. Developers are keen to exploit this niche, with new chat line companies setting up. The catch here is buying minutes to call the person of your choice and have some interaction.
Why Chatlines are Good for You
Having a sense of connection to someone is really important to your health. As social distancing measures limit interactions, chatlines have become a suitable substitute for reducing this social perception.
It's exciting to meet and talk to new amazing people without judgment. Unlike online dating, chat lines give you a chance of real conversations with suitable matches in your area.
Here are some reasons you should try using phone dating chat lines.
· It's Easy to Sign up and Get Started
Most chatlines like talk121 and livelinks get you started in just a few easy steps. You have the option to try it out for free too. You can record fun and sexy audio greeting on sign up so that matches can know a bit about you.
· Chatlines have Encryption for Privacy.
Each chatline call is private, and there's no eavesdropping by the operator. And since you won't have to set up a profile, you can have a private conversation knowing you are 100% secure.
· You have Absolute Control over Your Account.
Legitimate chatlines strive to offer credibility, so you can expect to speak to real people and not paid operators.
Plus, you have total control of the person you want to chat with, anytime. Affordable chat times help you make the most out of your chat time with live singles for fun, friendship, or relationships.
· Appearances are not Limiting.
Online dating sites are often appearance-based, making them somewhat superficial. By limiting matches to looks and a bio only, you miss out on a whole lot of fun personalities out there.
On the other hand, when using chat lines, appearances take a back seat, and you get to find out more about what you have in common.
· You Only Focus on One Potential Match at a Time.
Online dating involves collecting and simultaneously chatting with dozens of potential matches. Confusion happens as a result, with minimal chances of having an in-depth conversation with anyone.
On the flip side, Chat lines work differently, where you only speak to one person at a time.
· Ghosting is Impossible
Ghosting causes heartbreaks, especially when you think your match was into you as much as you liked them. When using chat lines, you won't have to fear your potential partner going silent online or messaging you much less often.
You are both available on call, and so you can say everything you want if your call time package allows it.
· You Instantly Decide if You have an Instant Connection.
You make your first impression in the first few seconds of a meeting, even if it's online. Chat lines help you see and talk to a real person, and you can instantly decide if you have a connection or not.
Imagine arriving at your date only to discover that the online match you like looks much more different in person. This confusion is what chatlines try to eliminate, bringing a personal touch to the whole experience.
More importantly, Chatlines are one of the evidence-based interventions for solving social isolation. Although it doesn't replace physical interactions, it's a great start. Connection with others is a fundamental human right, not just for your survival but also for your well-being.
Attention! The comment section is moderated. For your protection, please refrain any personally identifiable information such as phone numbers and email addresses.
if (current_user_can('edit_post')):?>
endif ;?>