1-900-U-Update: Adobe's Latest Promo Urges Photoshop Users to Update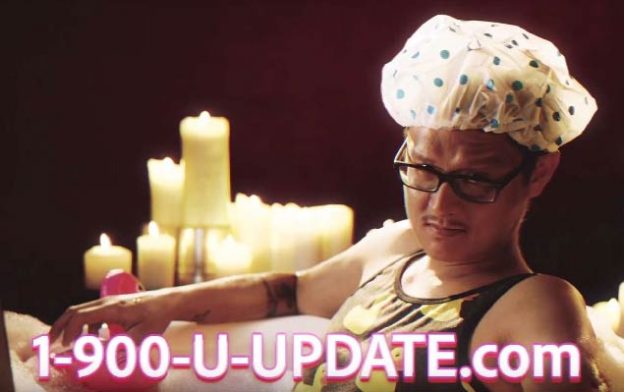 There's a hot new update for Photoshop. Adobe's latest ad is a spoof on the various phone sex advertisements that run on television during the wee hours of the morning. Taking a cue from the numerous phone sex TV adverts that plague national television and internet, Adobe designed an advertisement that replicates the tone as well as the feel of these cheeky ads. Kellogg's used a similar strategy to promote cereal on their midnight spooning campaign in Australia. A sensuous voice details out the various new features of the new version of Photoshop against the backdrop of salacious lighting and titillating music. Visuals that remind one of a phone sex advertisement play one after the other on your screen. Double-meaning phrases that insinuate sexual encounters over the phone make the script of this advertisement even more interesting.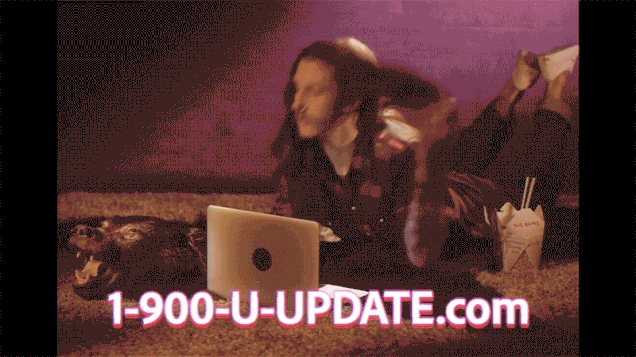 However, it looks like Adobe was not satisfied with the idea of surprising its user with a one-of-a-kind video. This is precisely why the company went ahead and created an accompanying website — 1-900-U-UPDATE.com — to which users are directed to in the video. The website informs users about the new features that have been added to Photoshop, but it does so in the most interesting way. The saucy yet funny pictures make it evident that the inspiration for this website came from one of those cheesy sex websites that were so famous during the 90s.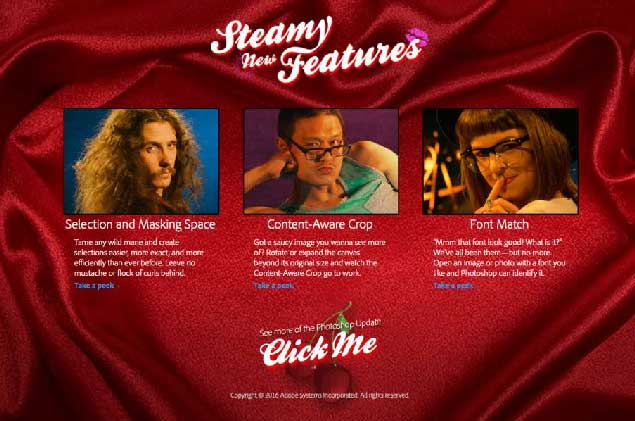 The marketing and creative team at Adobe should be applauded for coming up with an idea like this. Ever since the ad hit the internet, it has become one of the most discussed topics. People simply cannot stop talking about it — even those who do not use Photoshop are discussing Adobe and its latest advertisement.
At a time when marketing gimmicks have become routine, Adobe recently came up with something very special to entice its users. With its latest internet ad, the American multinational also proved why it is one of the biggest names in the field of digital experiences.
Most companies use traditional methods like sending push, emails or in-app notifications to notify users about an update. However, Adobe went an extra step and created an advertisement to notify users about its latest Photoshop update.
Update: Adobe recently took down this advertisement as well as the website attached to it. The company hasn't released any official statement about why it decided to take such an action. Perhaps, the whole intention behind this advertisement was to garner short-term intention. Or, it is also possible that Adobe does not want to create any controversy by offending any people or community. Whatever the case maybe, Adobe has already successfully achieved what it set out to achieve: attention.
Attention! The comment section is moderated. For your protection, please refrain any personally identifiable information such as phone numbers and email addresses.
if (current_user_can('edit_post')):?>
endif ;?>