The Revival of Pay Per Minute Phone Services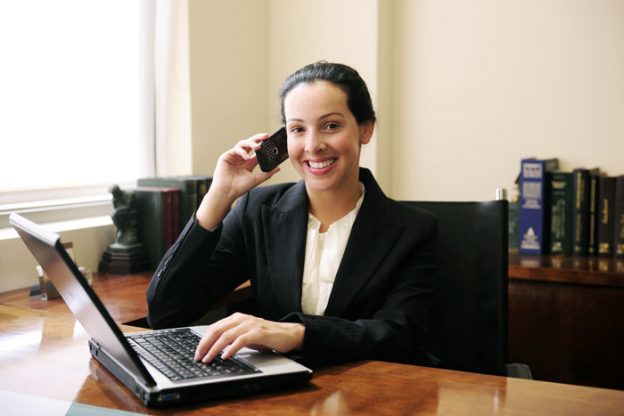 Pay-per-minute phone services that were very popular in the 80s and 90s. There were inherent flaws in this system that eventually led to a decline in popularity, partially as a result of problems the companies faced. In the past few years, there has been a revival in these types of services thanks to innovative companies which are using technology to bypass previous limitations.
Premium rate phone service were accessed by dialing a specific number, typically starting with 1-900 or 1-976, and billed through the phone company. Typically, an initial fee was charged for connecting to the phone service followed by a smaller fee for every minute the calling party remained connected.
Most of the pay per minute phone services and 1-900 numbers were discontinued as a result of a large number of cases of fraud. People hacked phones to automatically make calls to these numbers each month which caused an individual to be billed unknowingly. Additionally, people with young children fell prey to these scams when their child would pick the phone up and dial a 1-900. There is a case where one child caused $17,000 of charges in one month, which ultimately led to phone companies cracking down on companies providing these services.
Tech companies have realized a great money making opportunity that has been made available by the disappearance of these 900 numbers. Keen.com, ether.com, ingenio.com, and prestoexperts.com are being used as online alternatives to this service. These companies are filling the void left by the retirement of 1-900 premium rate numbers and providing people with the services they desire which were previously unavailable.
All types of services are benefiting from these new call services: psychics, phone sex lines, technical support, counselors, life coaches, business analysts, financial advisors, tax and legal advice, and tutoring, just to name a few. Each of these services is backed by a stay-at-home professionals who are ready to help.
These sites each offer paid phone based advice which anyone can take advantage of. Keen.com has a large number of experts who specialize in psychic readings, tarot cards, and love and spiritual advice. Ether.com offers a wide variety of specialists ranging from medical advice to financial tips to counseling and therapy. Ingenio specializes in coaching: relationship, life, and family. PrestoExperts offers a similar selection to Ether. There are many topics including technology, health, and business.
Users of these sites have a simple but slightly different method of payment than what they may be used to. The websites offer a membership where you sign in and link your phone number to a registered credit card. After registration, use of the service is seamless. The users are identified by their phone number and password and do not have to repeatedly enter their information. The vendors can identify individual customer accounts based on caller identification and an identifying personal identification number or password. This allows the service to be more secure and easy to use and provide a quick connection to the service you are trying to contact. Credit card use with these services has also led to a decrease on accidental dialing and fraud which has been beneficial to both vendors and consumers.
Since phone based services are not restricted by physical limitations and can easily be requested by anybody in the world, they have become a point of interest for many professionals looking to make extra money. This is fortunate for the consumer as the services offered online and over the phone may effectively cost less than the in-person alternative; going to a therapist may cost upwards of $50 while a ten-minute session on the phone with a therapist may cost only $15. This price gap provides an incentive for consumers to consider these services as an option.
Most of the vendors on advice websites such as Keen or Ether are professionals who are working from home. Perhaps their schedule allows them free time during the work or during the afternoon, and working from home via these phone services provides them with some extra income. This is a great way to get good advice and other services at a cheaper rate than what could be found somewhere else.
Use of the internet brought another unforeseen benefit: consumers interested in these hotline services can now look at profile pictures of the providers and get a better idea of who they'll be speaking with. This gives the user a better connection with the person and allows them to form a stronger and more personal relationship.
Mary Duncan, an expert from PrestoExperts, offers health and medicine advice. She has a PhD in counseling, a Master of Science degree in educational psychology, and a Bachelor of Science degree in English and secondary education. She is very qualified to offer advice! With 4.98 stars out of 5 and over four thousand reviews, other people seem to think so too. On Keen.com, a member named Darla1951 offers a review on a recent psychic reading she had. At 5 stars, she seems very pleased. She said "Matthew gave me answers before I asked the question! His talents are incredible!"
Additionally, these services can be discreetly billed. Part of the popularity of these pay per minute phone services were a result of the love or dating hotlines and phone sex services. These services have casually transitioned to the online marketplace, switching from the 1-900 numbers to billing via credit cards. Some services, such as TalkToMe.com and Niteflirt even allow their users to initiate a call online, which allows for more discretion for the user.
Attention! The comment section is moderated. For your protection, please refrain any personally identifiable information such as phone numbers and email addresses.
if (current_user_can('edit_post')):?>
endif ;?>