How to Choose the Right Phone Chat Line for You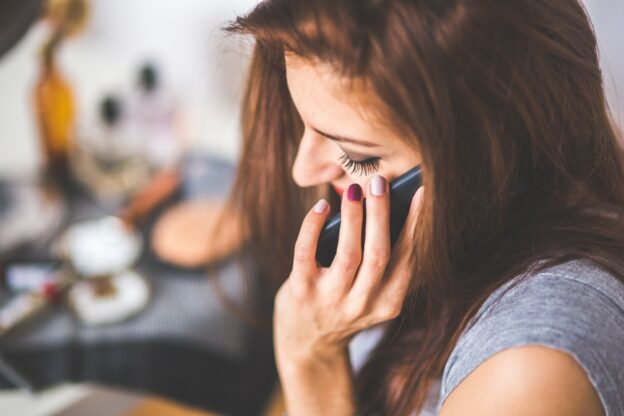 The online dating industry is expected to reach a value of $9,202 million by 2025! Websites and apps have become leaders within the industry over the past decade, especially during the Coronavirus pandemic. But there are other dating services available.
Phone chat lines are still incredibly popular and offer something for everyone, from singles looking to find love to horny adults searching for something naughty!
But with so many phone chat lines available, how do you choose the right one for you? Keep reading as we explore the different types of chat lines available, what they involve, and whether you can try them for free.
What Are You Looking For?
Calling chat line phone numbers can be an exciting experience, especially the first time. But before we get ahead of ourselves, we need to think about what we're looking for. Each chat line offers different services and at a different price.
The first question you need to ask yourself is what you hope to gain from calling one of these numbers. When the experience has ended, what do you hope will be different about your life?
Do you plan to use phone dating sites to meet the love of your life?
Are you feeling a little frisky and need someone to share your dirty thoughts with?
Or maybe you suffer from anxiety and just need someone to practice conversation with?
By understanding why you're calling chat line phone numbers, you can narrow down your search and find the one that's right for you. There will still be loads to choose from, but at least you'll be in the right area.
Free trials
The cost of a phone chat service can vary drastically: $9.99 for 15 minutes, $4.99 for 10 minutes, $14.99 for 30 minutes, and so on. The last thing you want is to waste money on a service that doesn't match your needs. Luckily, there is a solution.
Many, if not most, services will offer a free trial period. This can range from 5 to 60 minutes of free call time, some being as high as a 7-day free trial.
By trying it out for free, you can find the perfect service without wasting money on all the lines that don't offer what you're looking for.
Looking for Love
Phone dating sites are a great way to chat with a range of single men or women in your area. Unlike apps or websites, you don't need to spend time creating a profile or swiping through matches.
Instead, you can dive straight into conversation. If you and your match don't hit it off, you can say goodbye, hang up the phone, and try again. If you do hit it off, then you can swap information and take things from there.
Think of it as the phone version of speed dating! And it's a great way for single people to find love, especially during the pandemic when in-person dating is more complicated than it used to be.
Live Links Chatline is currently our most popular dating line in North America.
Looking for Fun
For those not looking for a relationship, there are plenty of chat line phone numbers that offer naughty conversations with fun and sexy partners. You can talk about ANYTHING you like without moderators ending the call. Nothing is off the table!
These phone chat lines can range from dirty conversations to quick hookups with nearby singles. It depends entirely on what you're looking for.
Red Hot Dateline is our most popular choice in this category.
Gay Phone Chat Lines
If you're looking for a dating phone number for somebody of the same sex, many options are available. Gay men can find a wide selection of phone chat lines, each offering a range of services: from a quick, naughty conversation to long-term dating.
Sadly, the list of services available for gay women is much shorter. But new phone chat lines are popping up every single day!
The System is currently our most popular option for both gay men and women. It comes with a limited 7-day free trial, where you can try out some of the services to see if it has what you're looking for.
Latin and Black Chat Lines
There are non-white chat lines available as well. Maybe you're searching for somebody with the same ethnicity, race, or heritage as you but only seem to get matched with white Americans? Or maybe you're simply attracted to a specific type of man or woman?
If you're searching for Latin chatlines, Live Links Chatline is currently our most popular. Users can choose whether to connect to Spanish or English systems, allowing them to match with the perfect man or woman.
There are also phone chat lines available for those interested in black partners. Vibeline is the largest black chatline in North America. Women can become members for free, and men can get a 30-minute free trial.   
Ready to Call?
Discovering the phone chat line that best meets your needs can involve some trial and error. You might not find it the first time, third time, or even tenth time, but you'll get there eventually. Use categories to narrow down your search and take advantage of any free trials.
If you're looking for more information about the best numbers to call, head to the top of the page to access our blog, where you can find a range of articles, including tips to improve your phone chat dating game!
Attention! The comment section is moderated. For your protection, please refrain any personally identifiable information such as phone numbers and email addresses.
if (current_user_can('edit_post')):?>
endif ;?>