How to Add A Second Line To Your Smart Phone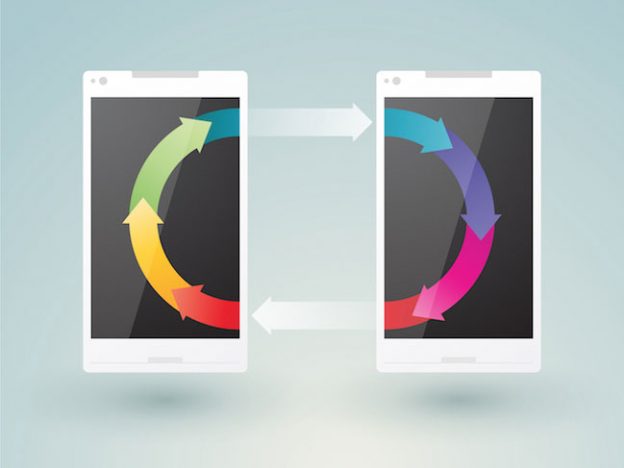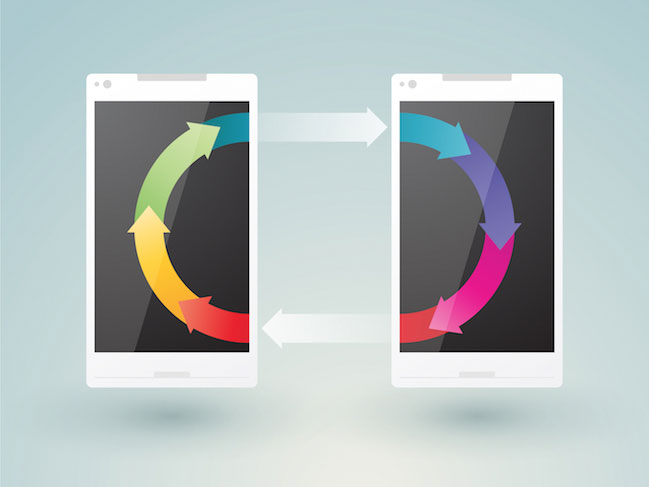 Having more than one phone number often makes sense, especially for those who have a business. When it comes to work-life balance, having separate business and work numbers is one of the best ways to let work-related calls after six in the evening go directly to voice mail. Likewise, it could also prohibit personal calls during office hours. Having a second line is also a foolproof way prevent a phone number from appearing in your mobile phone statement, such as if you've been calling a dating chatline or psychic line and you don't want anyone to find out.
The question is, is it possible to add a second line to your smartphone? The answer is yes. Adding a second line to your smart phone is easy. It will cost anywhere from free to $25 a month and up — the price will depend on the type of line you want, how many calls you're going to make, and the features being offered in the bundle.
Here are some of the best ways to get a second line to your smartphone.
Free Options
Flyp | GetFLyp.com
This is available for both Android and iOS smartphones. Basically, this app allows the user to add up to 6 phone numbers on a single device. The cost could range from free to $29.99 a month, but it's also possible to add an additional given at a cost of $2.99 to obtain an additional phone number.
Aside from separate phone numbers, the Flyp app also allows the user to manage voicemail, texts, and the like. You can also customize the area codes on each number, making it easier for your contacts to reach you wherever they live, without worrying of long distance charges.
2. Google Voice | Google.com/Voice
Google Voice is similar to PBX front-end service that has a phone number that could route calls to one or several phone numbers, such as office, cell, home, or even VoIP. When somebody tries to call you through Google Voice, Google will ring all the phone number consecutively until you answer the call.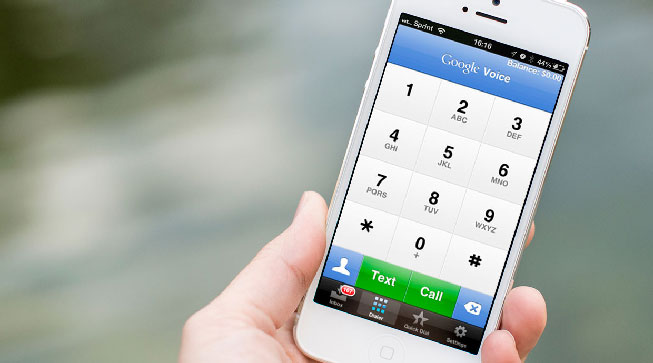 Google Voice is free of charge, and it is only available in the US.
3. Line2 | Line2.com
With Line2, you can have a second phone number that can be used to send and receive calls. You can use line 2 from any compatible device, such as your tablet, computer or smart phone.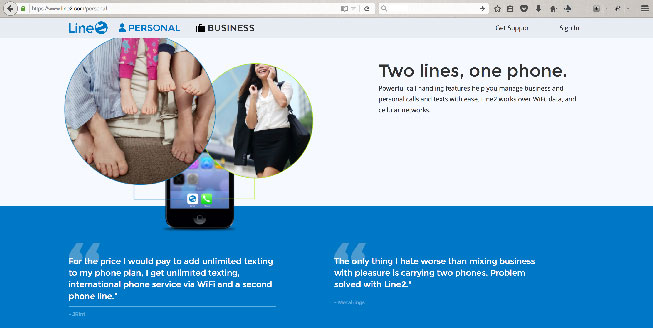 3. Skype | Skype.com
Best known for video chat, Skype also allows the user to enjoy voice and conference calling to landlines and mobiles, as well as texting. Because of the number of options available, setting up Skype to make outgoing calls can be bit tricky. In order to get a full-featured phone setup, there's a need to add several services. However, you'll only have to pay for services you're going to use.
4. Truphone | Truphone.com
Truphone offers two services– the Tru App for smartphones; and Tru SIM that allows users to call through the Tru network. Truphone focuses on international calling and it's possible to acquire numbers from other countries, such as the US, UK, and even Australia in order to provide a local calling option for people calling from these locations.
For $13 a month, you can enjoy an unlimited calling to US numbers, and by adding $5 per month, you'll get a phone number that will allow you to receive incoming calls.
VOIP Services
For those who often use their mobile devices for business calls, as well as text messages, you ought to know that the fees from your carrier can skyrocket quickly. However, with the use of suitable apps and programs, you'll be able to add a second line that will allow you to use WiFi in order to make voice calls and text messages from your smartphone or desktop with no extra fees at all. All you need is an Internet connection and that's it.
With that, a VoIP (Voice over Internet Protocol) can be one of the most inexpensive ways to add a second phone line. VoIP allows you to make voice calls as long as you have a working Internet connection and with it, you can even turn your WiFi only device into a phone.
Vonage | Vonage.com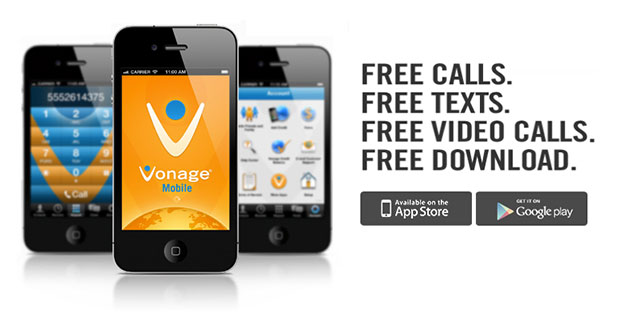 Disposable Numbers
Disposable numbers are also known to add a layer of additional privacy when communication is necessary and emails can't be used.
Burner | BurnerApp.com
The disposable voice call, SMS, and voicemail-compatible number app is free of charge. All you need is one "burner" account and an in-app credit packs to acquire more numbers with your chosen area code. We can say it's one of the best disposable number apps out there.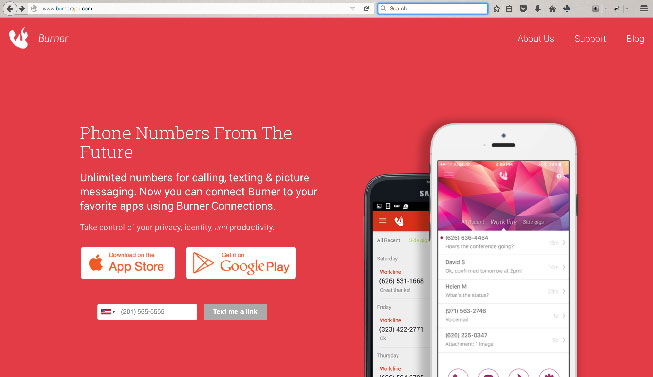 LineUP | Lineup-App.com
This app provides toll-free numbers, aside from local lines. You can purchase a line for $3 and it will last a month, and pay for texts and minutes depending on your needs.
YOONumbers | BurnerApp.com
Although this app won't let you do outbound calls, you still could create a local number so that the international callers won't suffer from high rates whenever they try to reach you. Call forwarding and recording are some of the most notable features of this app. It can be downloaded for free, and depending on the number's location, the app will base its fee on credits.
Hushed | Hushed.com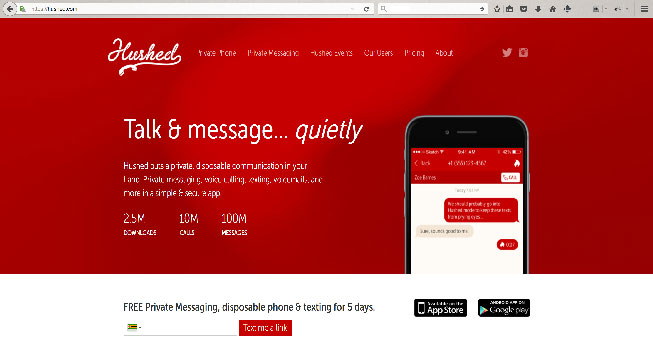 Similar to Burner, Hushed can be downloaded for free, and you can easily purchase credits in the app itself wherein, a 1-week number costs $2, and you can also consider the pay-per minute rates if you want.
Additional Numbers from Your Carrier
Back in the days, AT&T, as well as other carriers offers more than one phone number to a phone line. Each of these numbers also has a distinctive ring. However, all out going calls show up the same caller ID coming from the primary number. Although this is still available, distinctive rings are no longer a feature a customer can acquire. You can always talk to your carrier to find the option perfect for you.
When it comes to adding a second line to a smartphone, Google voice is the best free option available, mainly because it's highly reliable and free of charge. VoIP calls are also possible, but you'll need a data plan and VoIP calls could even use up the monthly data allotment rather quickly. For those who spend most of their time within a WiFi range, and don't mind setting up everything, Google Voice would be the best choice.
Attention! The comment section is moderated. For your protection, please refrain any personally identifiable information such as phone numbers and email addresses.
if (current_user_can('edit_post')):?>
endif ;?>