What Is A Chatline (and What It Is Not)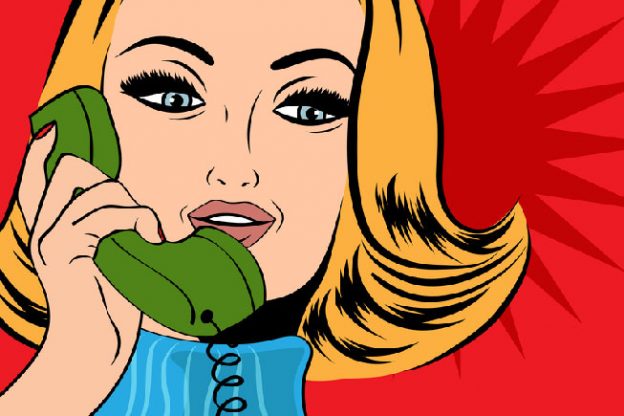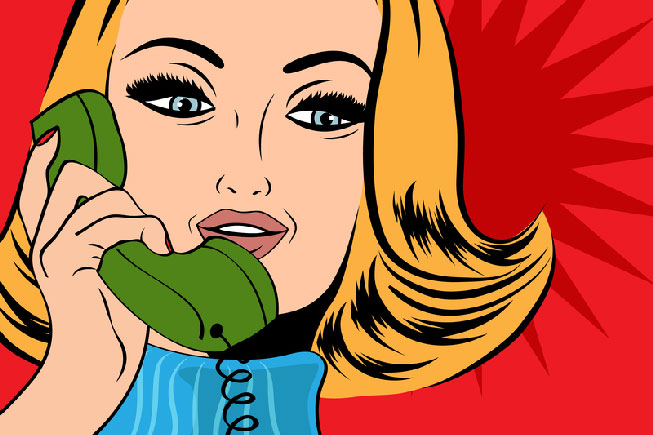 A chat line is a phone-based matching service; you will be paired with a random person and be able to have a conversation where you get to know them. Chat lines operates through what is called an IVR system (interactive voice response system), so there are no paid operators. You simply talk to the host system and use your phone's keypad or voice recognition in order to navigate service. You will normally have to pay a small fee (per minute in most cases) in order to speak with random people.
Dating
This type of phone chat is very common to online dating, except that it happens over the phone. Many chat line users are looking to find someone interesting and someone they connect with. You get to speak with another person and decide if they intrigue you enough to continue the conversation; you can hang up anytime and your phone number will remain anonymous. This gives you the opportunity to quickly speak with another person and try again. Compared to online dating, where everything happens over a screen, chatlines are perhaps even more intimate – you can hear the person's voice and get to know them on a more personal level.
Friendships and Mutual Interests
Chatlines can also be used to find friends, or to simply talk to others about the topics that interest you. All in all, getting to know a new person is fun, and chatlines allow you to do this effortlessly, randomly pairing you with people in your area or in other parts of your country so that you can find a like-minded person and enjoy a conversation.
Personalization
Commonly, callers will record their name and a personal greeting in order to give potential callers an idea of who they are and what they are looking for. These greetings can be flirty or friendly, and are a great way to get people to slightly know who you are before they decide to call you. It is the equivalent of an online dating profile, though maybe not as detailed.
Preferences
Most phone chat lines give you the option of talking to someone nearby so that you can easily meet them in person! However, you can easily chat with people who are further away. It is all based on your own personal preferences and the service is designed to help you find someone you will get along with, whether it is strictly for conversation or for something more romantic. It's completely up to you!
Amazingly, many chat lines are geared towards certain demographics of people – LGBTQ, black, Asian, Christian, Muslim, etc. You can easily find people who share similar values and beliefs as you, giving you more to talk about and a better chance at forming a connection.
Other Features
Some chat lines even offer a way to communicate with offline users – leaving a message in their mailbox so they will know who wanted to reach them. This is a great feature and will allow you to stay in touch with the people you connect most with.
Types of Chatlines
Different chatlines cater to different demographics. Apart from the mainstream dating chatlines, some of the most popular types of chatlines include black dating chatlines, gay chatlines, christian chatlines and naughty chatlines.
What a Chatline is Not
Despite what some believe, chat lines are not the same as an "adult hot line" where you speak to a someone who is working as a professional phone sex operator. Many people make the mistake of calling into a chat line, expecting to talk dirty. Chat lines are solely for speaking with a random, unpaid person. Many phone chat lines will have rules about what you can and cannot say on the service.
Chat lines are also not designed to give people advice. If you are looking for advice, therapy, or are having an urgent crisis, a chat line is not the right place to go and it would be much more beneficial to contact a crisis hot line or suicide hot line. There are no paid operators working on chat lines, meaning you will not be able to receive the help that you need.
Chat lines are an effortless way to meet new people and broaden your horizons. Talk about things that interest you, make friends nearby, and develop romantic relationships. Chat lines are geared towards communication towards two random people and is an easy way to enjoy hours of conversation, regardless of who you are.
Attention! The comment section is moderated. For your protection, please refrain any personally identifiable information such as phone numbers and email addresses.
if (current_user_can('edit_post')):?>
endif ;?>