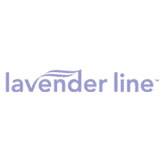 Lavender Line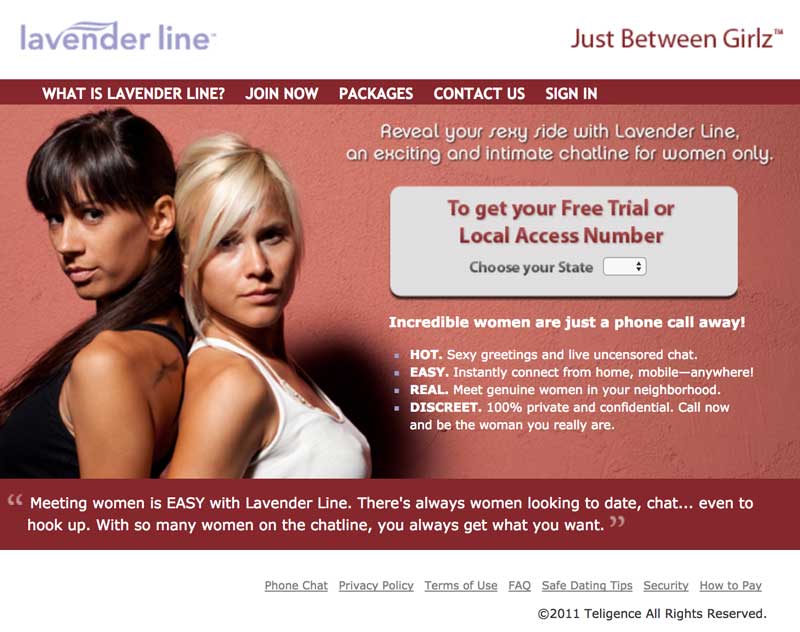 More Chatlines Like Lavender Line
Lavender Line is the go-to lesbian chatline. If you are a lesbian and/or a bi-sexual women looking to spice up your relationship with another girl (or girls) you'll enjoy every moment of live uncensored chat and sexy greetings as you socialize in privacy. Because it is a girl's only service, guys aren't allowed to call in and ruin the party. In short, this line is perfect for any lesbian who's looking for true compassion and romance from other hot sexy women who have similar interests.
Features
Their sign up system is pretty straightforward and easy to use. It is broken down into 7 steps all of which are easy to follow as you set up your account.
They have flexible pay packages to suit different budgets. Their new lifestyle plan gives you full-day, full-week or monthly unlimited access for a reasonable price.
They have invested in a helpful (and highly professional) customer service team which ensures you get the right kind of support whenever you need it.
The phone system uses a live connector feature which enables you to perform basic caller actions like: requesting a connection, blocking the current caller, sending a message, unblocking callers, flagging callers and pausing the conversation.
The site is rich with content. If this is your first time using such a service you can help yourself to numerous (informative) articles that are provided on Lavender Line. For instance, you can familiarize: The Do's and the don'ts of a better greeting, how to protect your personal information, safe dating tips etc. Indeed, this site seems like a gold-mine of information to anyone.
Most Active Markets: Montgomery, Chicago, New York, Tallahassee and all other major cities in USA and Canada.
Peak Hours: Service is available 24/7 but every minute between 6am to 10am seems like a peak point.
Pricing
New members get to try the site out for free. Beyond that one is required to pay a daily, weekly or monthly charge. Monthly charges are cheaper than daily charges. Payments can be made using Mastercard, Visa, American Express, Western Union. You can call their toll-free customer service line 1-800-607-0526 to inquire more about the charges.
Free Trial – Yes this service is available. It's however not clear for how long.
Paid members get personal mailbox and priority messages.
Score: Given that Lavender Line, (800) 688 6880 has been around for several years, and given the high quality of their services we give it a rating of 4 out of 5.