Dirty Bernie: Sanders' Phone Sex Hotline Parody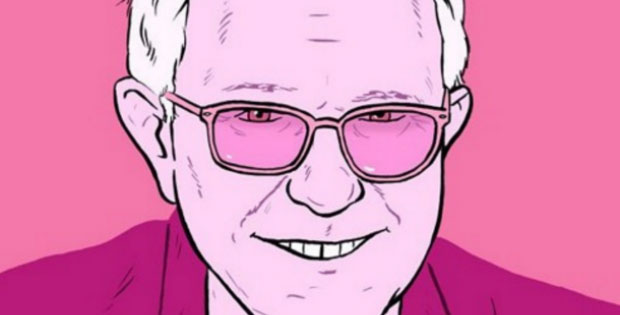 What do you love about Bernie Sanders? Is it his cool composure, his style or his progressive ideas? Well there's something else you might like; what about a Bernie Sanders: male sex phone operator?
If you haven't listened to this Dirty Bernie phone sex hot line parody then you are missing out. There is nothing that captures the Bernie phone sex operator like this. It is not only his charming voice but also the erotic vocabulary that will captivate you. Well this guy seems to mix socialism even in his intimate affairs. There is nothing like an outwardly social sex phone operator with such progressive ideas!
The Dirty Bernie sound cloud series consists of 5 episodes, now going viral around social media. The episodes are all build around the ideological Bernie going dirty. The first episode of the Dirty Bernie really captures Bernie's ideologies. The Senator offers to eat Ritz Crackers and rub the crumbs all over the lady's body. Well as we all know that is something she can do on her own.
As the audio goes on it gets even dirtier. The Senator maintains a sexy voice like that of a man about to have orgasm. You can feel the intimacy but most importantly the fun. Through his comments, Dirty Bernie makes you realize that politics can actually be implemented in bed. As if addressing a public rally, the senator tells a female caller that his campaigns do not take money from big banks but he would be happy to take money from big wanks.
Well if you are going to listen to the audio you better be warned. Listening to Dirty Bernie's sex chat sessions is really funny but definitely not safe for work. Take care not to laugh out loud and consider using your headphones.
According to The Stranger, the audio really portrays how you can never spell out socialism without a little jism. The Bernie Sander you meet here is dirty but still very considerate. His ideas are sexy while at the same the contradicting. There is no way you can be a strong social figure while at the same time so dirty, but the "Dirty Bernie" does a great job. Whether you love Bernie or not you must listen to this.
Attention! The comment section is moderated. For your protection, please refrain any personally identifiable information such as phone numbers and email addresses.
if (current_user_can('edit_post')):?>
endif ;?>