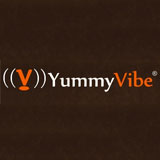 Chatline Name: YummyVibe
Chatline Number:
Chatline Website: YummyVibe.com
Tagline: Hot and Tasty African American Chat
Overview
Yummyvibe is a popular phone black/urban phone dating service that lets you connect with singles from the African American community. You can seek companionship, love and a good time, right there – in your City.
Getting started is easy. Just call for a free trial. Use the number 888-907-0303 to get started. Alternatively, you can key in your area code to connect with these beautiful singles. The next step is to create a nice profile, to tell Yummyvibe what you're looking for. In this stage, you will basically select the type of person you want to connect with based on their age, preferences, sex and many other attributes.
This chatline brings your tons of hot singles to your phone. Different people dial looking to have fun, go social, connect with the opposite sex, party hard, and just make life interesting. And who knows, maybe you'll find a few girls who are willing to get naughty. Anything is possible here.
Who Is It For:
Definitely it's for everybody who feels lonely and wants to have a partner to talk to at any given time. That partner could be a mile away, or very far away, across the borders. It doesn't really matter as long as you have an inner desire to connect with a beautiful person in a discreet manner.
Top Features:
First though, Yummyvibe is discreet, so no one will see your information or listen to your conversation. Take advantage of Yummyvibe's free 24 hour chat service to share your secret fantasies and thoughts with someone who is willing to reciprocate. Users get a mailbox in which they can always log into and read messages they've received from other hot singles.
What's more, this is a 24/7 phone chat service, where users get to experience what this "secret community" has in store for them. Yummyvibe embraces the idea of discreetness because not everyone is comfortable with hunting for partners out there in the clubs, in social places etc.
Of course the site is both local and national, so if you need exotic flavors, feel free to call and get what you want at a fraction of the cost – it's one of the cheapest chat services anyway.
Of course you can also look into other people's profiles to try and locate all the like-minded individuals you'd want to hang out with. What you're looking is purely up to you – so whether you're going for fantasies, or someone you could end up tying the knot with, the choice is yours.
Top Cities: You can use the service across all US cities, Canada and even internationally.
Peak Hours: Peak hours would be between 20:00 and 0:00.
Pricing / Packages:
Subscription is available in 100, 60 and 10 minutes respectively. Users can take advantage of half-price special offer, which costs $29,99, $9.99 and $4.99 respectively. However, if you're going for regular pricing, you will pay $59.99, $19.99 and $ 9.99 respectively.
Offers Free Trial: Free trial is available for those who are at least 18 years of age.
Score:
On average, users agree that Yummyvibe falls at 4, in a scale of 1 to 5.