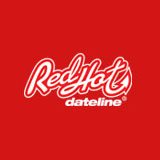 RedHot
If you assumed that RedHot Dateline is your usual chatline, think again! RedHot is America's hottest chatline!
RedHot Packages
| Minutes | Price |
| --- | --- |
| 120 minutes | $29.99 |
| 60 minutes | $9.99 |
| 10 minutes | $4.99 |
More Chatlines Like RedHot
If you thought that RedHot Dateline was your usual chatline, think again! This chatline is considered America's hottest chatline. Like all the other naughty chatlines, this one is also uncensored; nothing is off the table. There are literally thousands of local girls who call this line looking for a hot date or hookup.
The girls here are sexy, plus they know what they are aiming at, so if you're not prepared for this, RedHot Dateline might not be ideal for you. Try it yourself and let us know how it works for you in the comments section.
Of course you have to visit their official webpage, which can be found using this link: http://redhotdateline.com. As a first-timer, you can call their number – (844) 903 1829 for your free trial experience. After you get a feel of how hot things are, you can then proceed to subscribe for membership.
Peak Hours: Late at night. Make sure you call as from 11.00PM onwards. This is the time you will get the best adult phone chat experience here. Again, service is round the clock, whether you call during the day or the night.
Most Active Markets:
Who is it For?
The site seems to be more oriented towards people who want to get naughty. In fact, you won't be banned if this is your aim. So take advantage of all the cute men and women who call on a daily basis to get a share of erotic adult phone experience.
Chatline Features:
The number one feature that most people love with this site is the fact that everything is uncensored – it's real, fresh and hot. People who want to participate simply call the line, to leave a simple message in form of a greeting. However, if you are really determined to talk to the hot women, then it doesn't hurt opting for premium membership. This kind of membership pushes all your messages to the top – i.e. in the front line, where all the pretty girls hang out.
You can call from home or through mobile, and the quality of erotic voice personals will send you on a frenzy. Again, all members are genuine people, whom you can find within your town or city across the United States and Canada. The site is also as discreet as it can get. Conversations are not tracked, plus billings are done discreetly.
Pricing:
Prices range from $4 all the way up to $29, and you can pay via Credit card or PayPal.
However, for the paid membership, it is not clear whether individuals get a private message box or not. What we know is that when they pay, their messages are given priority. And lastly, the site is North America-based, so it appears to be actively targeting US states and Canadian members.
Score:
This site has been rated 4 out of 5 stars, and this is proof enough that it's serving members what they want – phone chat that is hot, sexy and fun. Try the experience yourself.