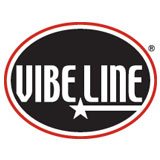 Vibeline
Vibeline Packages
| Minutes | Price |
| --- | --- |
| 120 minutes | $29.99 |
| 60 minutes | $9.99 |
| 10 minutes | $4.99 |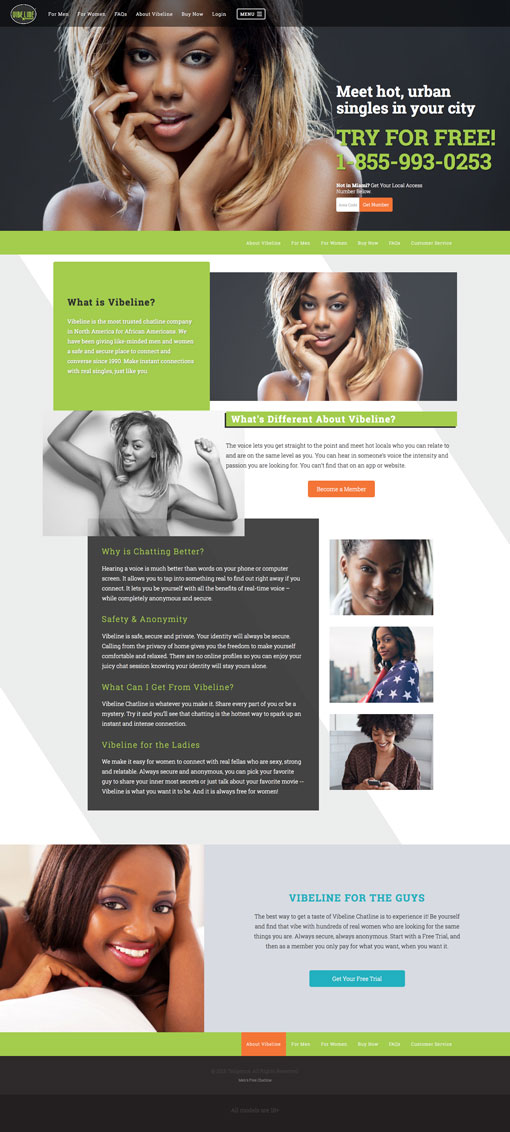 More Chatlines Like Vibeline
Who Is It For
Vibeline chat line is intended for real singles; both girls and guys, who are 18 years and above, and are willing to interact freely with other singles in their local area or city.
Features
Free service for women: All women are able to use Vibeline for free. Men support the service by subscribing for packages that suit their usage.
Live connector: With Vibeline, you are able to record a live greeting, introduce yourself and put across what you're up to on the chat line. Hot and sexy singles that are live on the line, will respond to your greetings and you're able to connect with them thereafter. Your greetings remain online long as you're active.
Online Web Account: Online web account enables the users to have access to online content, promotions and deals. Singles looking for love do not necessarily have to call Vibeline support to get their local number as they can retrieve it on the online account. Signing up for an online web account is pretty easy. You only need to have your area code number, pass-code handy, membership number and a valid email address linked with your account.
Private and discreet: Vibeline users have the option to anonymously use the social Chatline. Under no circumstance is the personal information of Vibeline users divulged to a third part, without the approval of the user.
Top Cities: Vibeline service is available in Atlanta, Las Vegas, New York, Kansas among other cities.
Peak Hours: Vibeline is normally at peak in evening hours and during weekends. This time is when most singled like to socialize, have fun and hook up with each other. One is guaranteed to find love at these times of the week.
Pricing
Time is normally deducted from one's membership after he has recorded his greeting and began to receive greetings from the other singles Chatline. Vibeline always inform its users when the time is deducted and it's usually done on a per minute basis. Dormant members who have not used the service are deducted 10 minute maintenance fee while those who have not used the service for the last 3 month are deactivated without a refund.
Offers Free Trial: New members in Vibeline are offered 30 free minutes which are supposed to be used within 7 days.
Paid Membership Perks:
Paid members receive messages and connection requests directly into their cell phones from real individuals who are looking for their perfect match.
Score: Out of 5 stars, Vibeline has a score of 4.7 stars.
Vibeline User Cheat Sheet