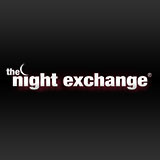 Night Exchange
The NightExchange chatline is specially designed for sexy singles looking to explore their deepest fantasies and desires.

More Chatlines Like Night Exchange
Chat Line Features
Fantasy Chat: Adults can do dirty talk, sexy flirting and sex chat at Nigh Exchange. No one is going to hold them back while exploring their deepest fantasies and darkest desires. You can freely explore your innermost passions and cravings after connecting with similar sexy locals.
Safe and confidential: Night Exchange assures you to feel free and comfortable while opening up your deepest desires and darkest fantasies. You can disclose freely about you as little or as much as you want while using this website as it will not be provided to anyone. Your secrets about your fantasies and desires will remain between you and your connection through Nigh Exchange.
Local Chat: Night Exchange is called by a number of local singles in your area. They first of all match you with the connections nearest to your location so that you can easily find one for your dirty talks in late night hours. So if you are waiting for a local chat line then get connected as soon as possible.
Open for guys and ladies: Night Exchange invites guys and ladies to have a free trial to explore their innermost desires 24×7. they can get free minutes by access Free Trial pages for Phone Chat.
Night Exchange offers hot deals for extra minutes and more if you Sign up for its email service. In order to ensure that you get the most from your erotic chat experience at this exotic site, members can get a number of exclusive deals and benefits.
Pricing / Packages
Night Exchange accepts payments through credit cards, checks, and money transfer. You only have to select the package from their Buy Minutes page and the payment option to get connected for your dirty talks straight away.
A free 30 minute trail is available for first time male callers. Women can always use the Night Exchange absolutely free.
Top Cities: The Night Exchange is active in more than 40 top cities including New York, Toronto, Los Angeles, Montreal, Chicago, Houston, Jacksonville, Indianapolis, San Francisco, Columbus, Fort Worth, Charlotte, Detroit, Quebec City, El Paso, Winnipeg, Hamilton, Memphis, Boston, Seattle, Denver, Washington DC, Nashville-Davidson, Baltimore, Louisville-Jefferson County, Portland, Oklahoma City, Milwaukee, Kitchener
Night Exchange in the Media