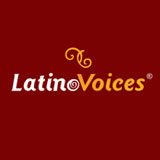 Latino Voices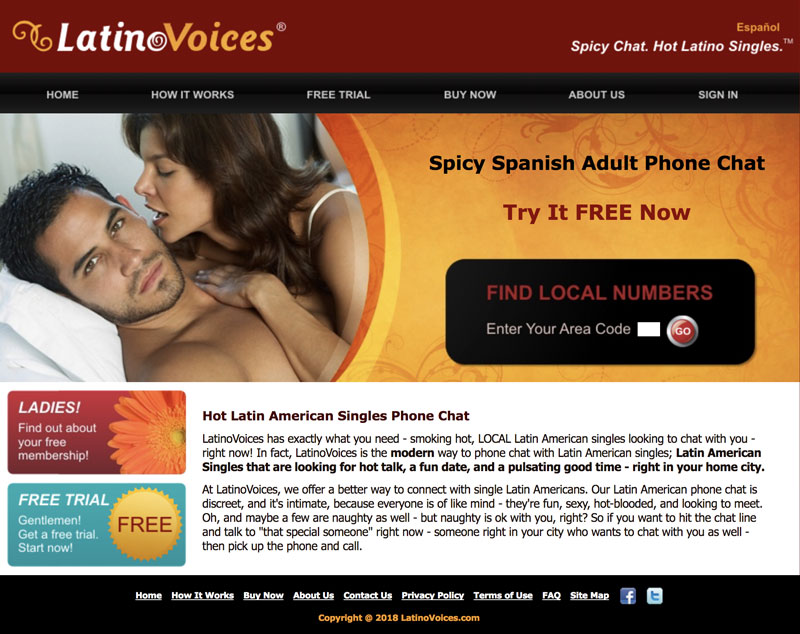 More Chatlines Like Latino Voices
LatinoVoices advertises itself as a place for "hot" chat with Latino singles. Though the steaminess of the chat varies from user to user, and the chatline is open to users of any racial background, it's a fairly standard adult chatline — nothing remarkable, but certainly a great place to speak to people, especially if you're interested in speaking with people of Latino descent, or are of Latino descent yourself.
LatinoVoices lets you listen to messages from other members in what they call a "chat lounge." After listening to each members' greeting message, you're presented with a range of options, but there's three important ones: You can request a live and private conversation; send an icebreaker (pre-recorded message) or a custom message; or skip that member and move on to the next one.
Latino Voices in an adults-only chatline. You must be 18 or older to participate, but the talk isn't limited to "dirty chat." There's a mix of people seeking explicit, sexual talk, and those who are looking for more benign conversation.
Although Latino Voices advertises itself as a place to meet "fun, sexy Latinos" (or as it states on its website, "Spicy Chat. Hot Latino Singles), it's not limited to Latinos. Though it sounded like there probably was a higher prevalence of members with Latino backgrounds, there were plenty who identified themselves as belonging to other races.
Before you start chatting, you're given the option to choose English or Spanish as your language. It seems this is just for the language the menus are spoken in, however; when I observed a female colleague sign up for a female membership, she heard several greetings from Spanish-speaking men in the chat lounge.
Male members must pay for a membership, but the chatline is always free for women. Men can sign up for a 10-minute free trial. The charge will appear on the caller's statement as USVD LLC.
LatinoVoices accepts payment via credit card (Visa, MasterCard, American Express and Discover), eCheck and Check by Phone, or cash through Western Union Quick Collect. Subscriptions cost $59.99 for 100 minutes, $19.99 for 60 minutes or $9.99 for 10 minutes – though, at the time of this writing, all subscriptions are available for half off.
Chatline Features
Send and receive offline messages
Send priority messages
Live chat
Save favorite users in "hotlist"
Pros and Cons
Pros:
Many callers
Easy to Use
Free trial available for men; free for women
Cons:
Short trial duration
At least one feature didn't work properly
Long wait for customer service
The Final Word
LatinoVoices is a legitimate, relatively easy-to-use, and well-populated chatline. The prices are reasonable, and other members were responsive to messages. If you are particularly attracted to people of Latino descent, you're likely to find some to talk to on this chatline. There's a good mix of people looking for sexy chat and those looking for more of a clean conversation. Though the trial period is short, it should give you a good idea of whether the service is right for you and worth paying for.