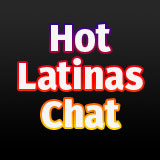 Hot Latinas Chat
Hot Latinas Chat is just what it sounds like – a place for like-minded adults to congregate for sexy chat. The chatline isn't limited to just Latinas, however, nor is it limited to people who want to talk dirty. Wherever you might land on the clean vs. dirty spectrum, you're bound to find someone willing to talk.
Hot Latinas Chat Packages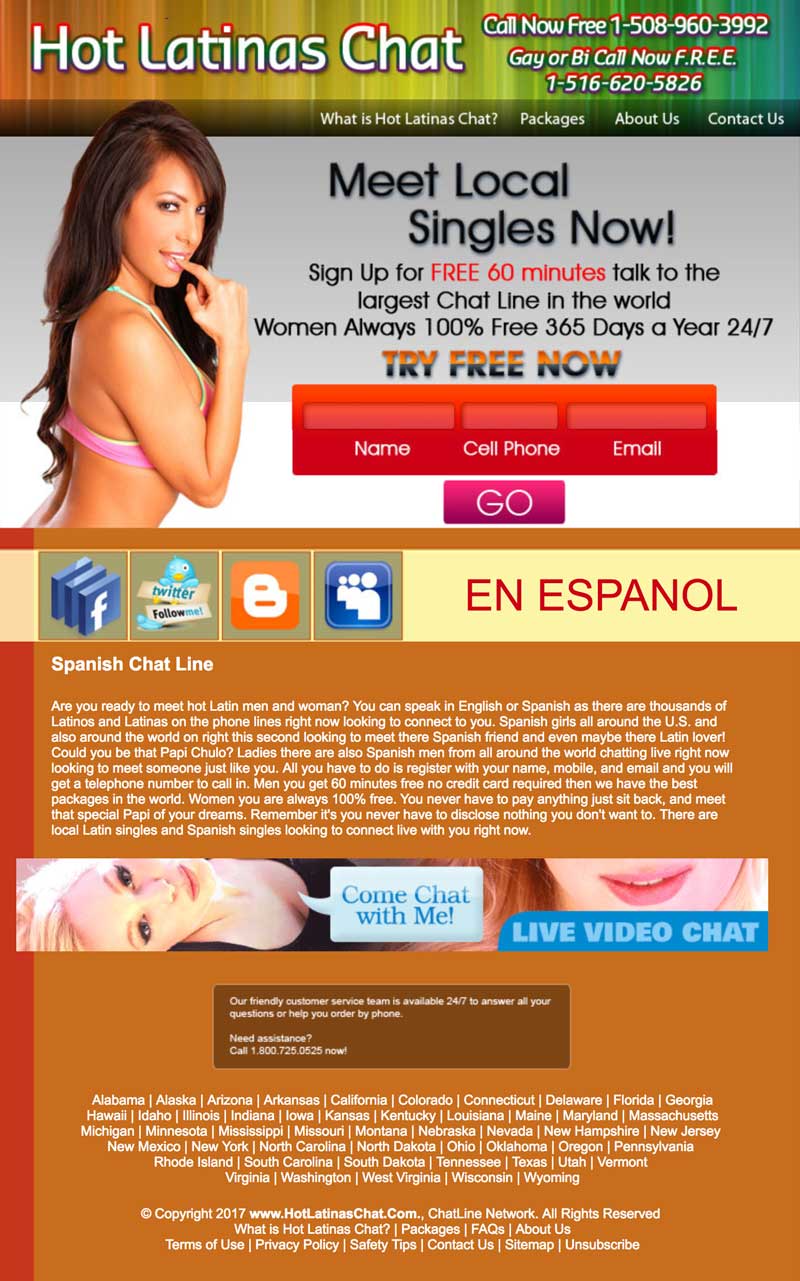 More Chatlines Like Hot Latinas Chat
When you first call, you're asked if you'd like to sign up for a free trial (if you're a man, that is; women get to talk for free). Though the website advertised a free 60-minute free trial, it ended up giving me only 30 minutes when I signed up. Though 30 free minutes is fair enough, the bait-and-switch didn't instill a lot of trust in me.
You're asked initially to press 1 for Spanish or 2 for English, but this is just for the language the menu items are spoken in. Later, you're asked to select between English and Spanish to filter which callers you'd like to speak with. When I went online on a Saturday afternoon, I was informed that there were 34 English-speaking women and 10 Spanish-speaking women online. Allowing you to choose what language you'd like to speak to other members in is a great feature, especially given the chatline's Latina theme.
When I later observed a female colleague go online, there were 23 English-speaking men and 14 Spanish-speaking men online. Though those aren't great numbers, keep in mind that it was a Saturday afternoon; given the time of day, I think those numbers were actually pretty good, and my female colleague had no shortage of messages for the half-hour she was online.
Women are always able to call for free. For men, auto-signup packages cost $9.99 for 15 minutes; $24.99 for 75 minutes; $49.99 for 165 minutes; and $99.99 for 400 minutes. Renewal packages are as follows: $9.99 for 20 minutes; $24.99 for 55 minutes; and $49.99 for 125 minutes. Charges will appear on the member's statement as Teligence.
Send and receive offline messages
Send priority messages (Paid Members)
Live chat
Save favorite users
Pros and Cons
Pros:
Free trial for men; free for women
Many callers
Lets you choose language of callers
Responsive customer service
Cons:
Inaccurate free trial information on website
Hot Latinas chat offers sexy or clean chat with a variety of members (though a large percentage appear to be Latina), at a reasonable price. Though it's unfortunate that the service would advertise a 60-minute free trial but then give you only 30 free minutes, 30 minutes should be more than enough time to get acquainted with how the chatline works, what kind of people it attracts, and whether you'll find it worth spending money on in the future. I received several messages on a Saturday afternoon; if I'd waited until nighttime, I'm confident this chatline would be brimming with all sorts of people, including many up for naughty fun.