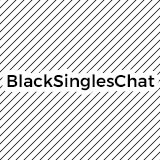 Black Singles Chat
Black Singles Chat Packages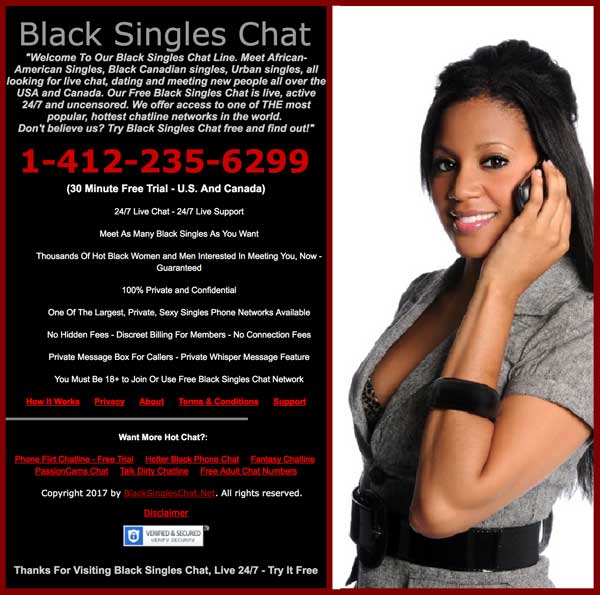 More Chatlines Like Black Singles Chat
Any form of chatting at Black Singles Chatline Network is as interesting as it can get. Whether you're hoping to fantasize, flirt with sexy girls, talk dirty, or simply pass time with the opposite sex, this is the right platform for you. All you need to do is prove that you are 18 years or above, then call in for your free 30 minutes trial.
About Black Singles Chat and how to Get Started
First though, this is one of the best singles chatline service that brings beautiful black and urban singles together, into one community. All chat is live, real, hot and even sexy. And there's no restrictions as to how many people you can meet here to have a conversation with.
To get started, you have to visit the official website, which can be found on blacksingleschat.net. You can access the website from any part of the world, which also means that you can select people within your vicinity, in any city or town in the US and Canada. This gives you a variety as to how many different kinds of people you can meet.
The next step is to call the number 1-412-235-6299, which guarantees you 30 minutes free trial as long as you're in the US and Canada.
Who is This Chatline Service For?
Definitely it's for all people looking to have some fun chatting with the opposite sex. As you know, different people can have different personalities, and this only heightens the curiosity of what you find on the other end. Again, the site appears to be more focused towards the black communities living both in the U.S and Canada.
Features
There are so many similar chatline services out there, and only we can use features to distinguish their uniqueness. Black Singles Chat Network is 24/7 live, with 24/7 support for clients. Again, there's no limits as to how many cute black singles you can meet, even though you're paying a fixed fee for all the various pleasures you experience here.
The level of discreetness is high, so everything else is kept private. All singles in this network are willing to chat, meet and mingle with others they meet here, and this is a guarantee.
Another attractive feature about this site is the fact that you won't be charged any connection fee, or hidden cost. All billing on members is done on a discreet manner.
Callers get a free private message box where they can always receive their messages. This private message box also comes with a private whisper feature.
Membership
The site appears to be very active in US towns and Cities, to across Canada, even though it can be accessed from anywhere across the world. So don't be afraid to make an inquiry when you don't live in any of these places. Again, the free trial runs for 30 minutes, and it's designed to make you taste what you're about to pay for.
Unfortunately, at the time of writing this review, we couldn't find the applicable fees highlighted on their official website. But from the look of things, it appeared one of the most affordable chatlines you will ever find on the web.
Anything goes here – whether you want to party, have fun over the cell phone with hot men and women etc, you get it. So don't be afraid to try it. It's free when registering for your trial.