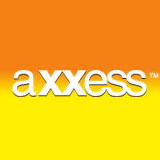 Axxess Chat
Axxess Chat is the second largest hispanic chatline in the US. The phone dating service caters to male and female latinos and latino loving people.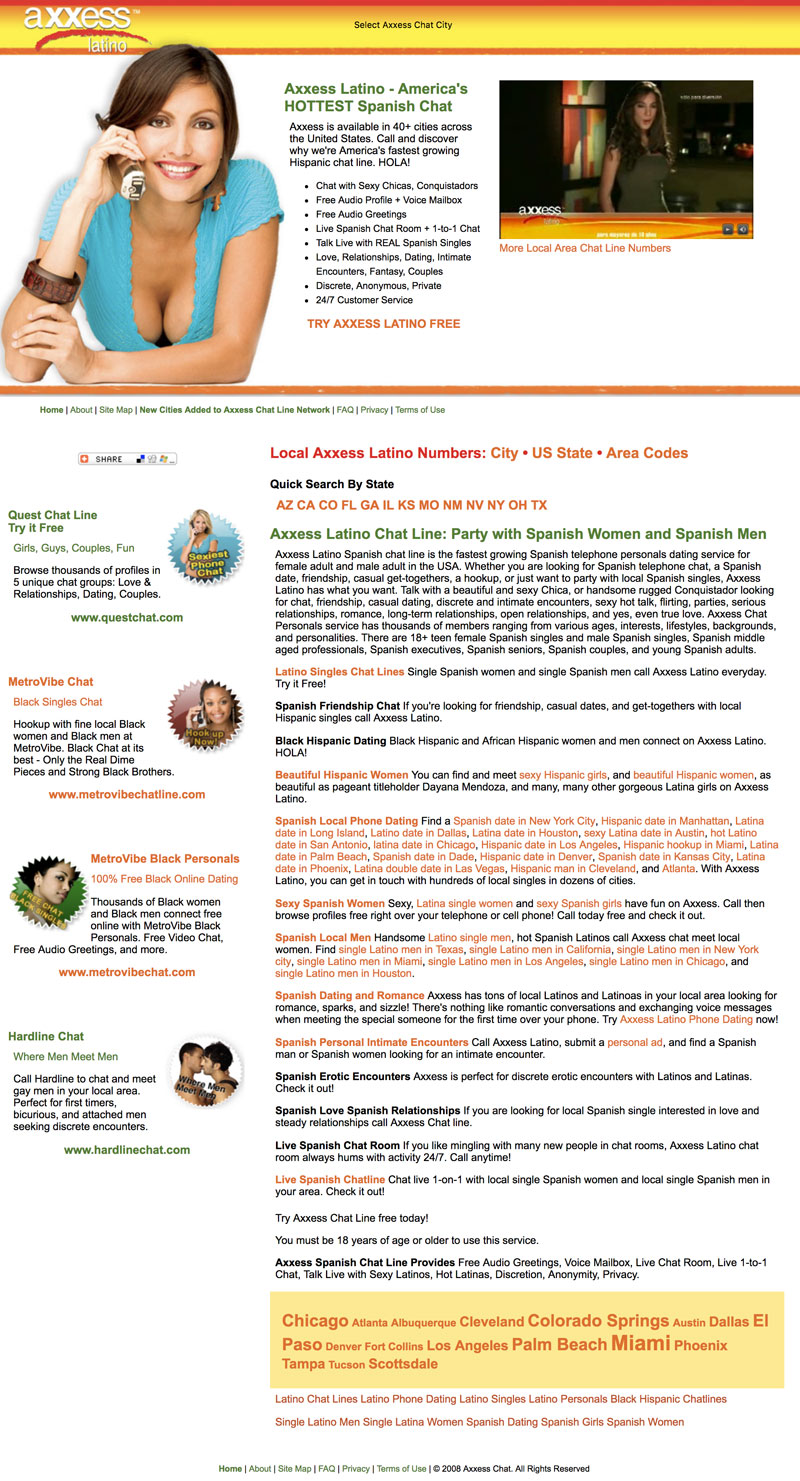 More Chatlines Like Axxess Chat
Axxess Chat is the second largest  hispanic chatline in the US. The phone dating service caters to male and female latinos and latino loving people. The chat line serves best for singles looking for a casual date, sexy hot talks, parties, flirting, intimate encounters, long-term relationships or even true love from Spanish singles in their area. The chat service has thousands of local Spanish singles; both guys and girls, of various ages, lifestyles and personalities.
Most Active Markets: Axxess Chat is available in more than 40 cities in USA. Some of these cities include California, Houston, New York, Colorado Springs, Dallas, Dade, and Cincinnati among others.
Peak Hours: Most singles are active in the evening hours, weekends and holidays although the number varies with different cities.
Chatline Features
Live Chat Room: The chat room is always active 24/7. Users are free to mingle with anyone in the chat room. Local Latinos and Latinas in your area are always active looking for a date, romance or someone to socialize with.
Free Audio Greetings: Personals voice ad are allowed in Axxesschat. This is done in both English and Spanish language and you can do it as many times as you wish. You are also allowed to hear sexy and hot voices from other singles in the chat line. This is a sure way of finding your perfect match.
Live 1-to-1 Chat: With Axxesschat, you don't have to surf online for hours to get that special someone you want to chat with. The service connects you for a 1-to-1 chat with the person you like to hook up. This is done over the phone and it takes few seconds.
Voice mailbox: This is a great feature with Axxesschat. Members always recieve mails into their phone from single Spanish women and men who want to connect with you. The system allows users to filter incoming text sothat you only receive mails from the like minded individuals in the chatline.
Discreet, anonymous and private: Axxesschat serves best for those users who like socializing in a stress-free environment. One can opt for a public, private or an anonymous chat from the phone chat. Personal information is not divulged to a third party.
Pricing
Axxess Chat offers very low call rates. A call goes for $0.5 per minute. In addition, members are allowed to air a personal greeting for free.
Free Trial: There no charges in joining Axxesschat. New members are offered a grace period of 24 hours to familiarize themselves with the Chatline for free.
Paid Membership Perks: Members who are registered with the Chatline service enjoy a lot of benefits. Upon joining, one is able to use the audio services for free. They are to receive text notifications into their phone from available chicas or conquistadors.