Hardline Gay Chatline Review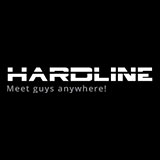 Hooking up in a discreet manner is so important because most people are never comfortable with going open – they always think they will be judged by their sexual orientation if they do it in public places such as bars, clubs and so forth. However, the good thing is that the dating scene is evolving so fast, that getting a partner for whatever reason seems to feel like a walk in the park. This website – Hard Line Chat Network, has got them really talking.
Hard Line Chat Network – Overview
If you are a man, looking for sexual encounters, discreet encounters, friendship or dating with other men, you are welcome. This is the number one chat line for gay individuals across America. Fantasies have just turned into a reality, and this is how.
How It Works
The chat line name goes by Hard Line Chat, and new members can hookup by calling (877) 574 5566. When you do that, you are basically introducing yourself (just as with a normal chat line service). The official website is http://www.hardlinechat.com/.
Who Is It For?
If you are a man, looking for group action, transgender activities, fetishes, and other escapades with fellow men, this is your site. It only caters for gay men who want to have some fun but don't know how to.
Features
This site is loved due to its numerous features. For instance, there's a mobile app dedicated for it –something you won't find with most phone chat sites.
Once you're connected, leave a message or create a profile. Hear the guy on the other side speak. If you like them, add them to your buddy list. If not, skip or simply block them.
The national chat feature lets gay men hook up with their gay counterparts from coast to coast across North America, so variety is never an issue here.
There is a text alert feature, to help you jump into action right there and then, when the time is convenient.
If you are a first-time credit buyer, you get up to 50% discount. Now that's affordable.
Pricing
Instead of paying the regular price of $79.99 for 800 minutes, you only pay $40. This is the best value package you can ever get here.
However, you can also opt for 50 minutes at $9.99, or 400 minutes at $25 only.
Also, the site is purely aimed at US and Canadian members. It's so unfortunate that men in other countries won't enjoy the experience.
Rating
The site rates at 4 out of 5 stars in ranking. It looks like this is the most preferred destination for gay men. Don't you think?