Cruiseline Gay Chatline Review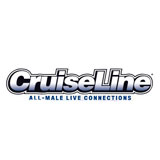 Overview
Everyone has their own unique reasons why they would want to prefer one dating site as opposed to the other. Cruiseline has been serving men for year now, actually to the extent of organizing various community events, aimed at giving back to the community.
Getting Started
The official chatline name is simply Cruiseline. So when getting started, you only need to visit their official page at http://www.cruiseline.ca/dating-tips.php. Once you do that, you can call their official number 1.877.882.2010 across the US and Canada.
You realize that this place is one of the hottest avenues to meet horny men who want to hook up for friendship, dating or simply for pleasure. This is a reputation the site has boasted of since they come into business years ago, hooking up men from coast to coast, across Canada and major US cities and towns.
Note
For inquiries, or placing orders through phone, new members should call the toll-free number 1.877.882.2005.
Who is This Site Suitable for?
It's purely for gay men looking for some pleasure with their gay counterparts. When you get to the homepage, the site is self-introductory, considering the pictures they've put up there.
Features
This is Canada's leading gay network, so you should expect hundreds of men calling to chat with others everyday. What's more, everything is done in a discreet manner, private and confidential, so your conversation with other men is only between the two of you. And of course basic features such as round-the-clock customer support, 7 times a week is also provided.
The best time to call would be at night, when men have retired from their duties and are ready to retire to bed with a hot conversation over the phone.
Call packages range from 60 minutes, all the way to 1080 minutes. The lowest price is $14.95 while the highest is $64.98. These are prices that have been slashed down, from their initial price points. Unfortunately, it appears there's no free trial with this site. First time credit buyers get a discount of 50%, and that's the furthest it can get where discounts are concerned. The site also appears to be active in Canada, though it also serves members across the entire US.
Being one of the largest dating networks, it's definitely worth a try as you won't be disappointed. However, at the time of doing this review, it was not clear whether subscribed members were given their own mailboxes and priority message features or not. But again, the fact that active members are always voting it 4 out of 5 stars, means there's something unique to this site.